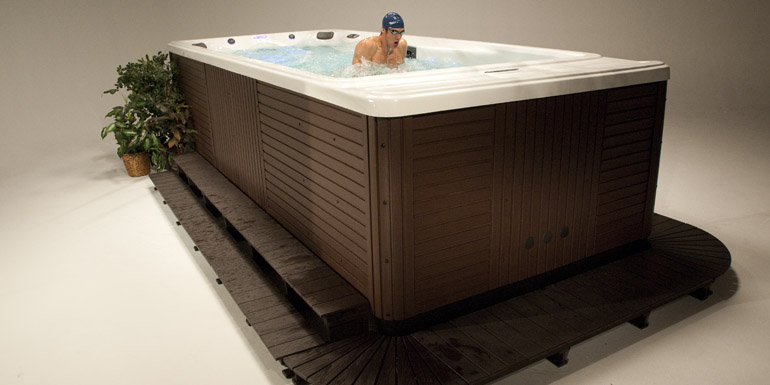 By Richard A. Martin
As public swimming pools, spas, and waterparks continue their explosive worldwide growth in popularity, the need likewise grows to maintain these facilities as safe and healthy recreational environments in every conceivable climate and setting. This remains a fundamental priority for everyone involved with the industry, from public health officials and equipment manufacturers to end users.
Aquatic facility operators and government regulators have long looked to independent experts for assurance that quality standards are preserved for each new generation of pool/spa materials, products, and systems. NSF International fulfils this important industry role every day, all over the world. Founded in Ann Arbor, Mich., in 1944, NSF is an independent not-for-profit global organization that writes national public health standards, and inspects, tests, and certifies products for the food, water, and consumer products industries.
NSF International has served as third-party expert to the pool and spa industry for more than a half-century. At the request of the American Public Health Association (APHA) and the Association of Pool and Spa Professionals (APSP) NSF was asked to develop technical evaluation standards for the testing and certification of pool/spa related materials, chemicals, and products. NSF/American National Standards Institute (ANSI) Standard 50: Equipment for Pools, Spas, Hot Tubs, and Other Recreational Water Facilities was initiated in 1959 by a committee of industry stakeholders, including manufacturers, regulators, and users. It remains the primary standard by which most pool/spa products are evaluated, tested, audited, and certified.
Briefly summarized, NSF/ANSI Standard 50 specifies requirements for the material health effects, corrosion resistance, performance, disinfection efficacy, durability testing, design and construction, marking, and user instructions for many types of equipment and components used at a pool, spa and/or waterpark. The standard covers every form of pool and spa—both public and private—and every component, from pumps and chemicals to suction fittings and water testing devices. Equally important, NSF/ANSI 50 is in a constant state of evolution, incorporating the latest product and material test methods and regulations.
Who benefits from NSF certification?
Pool and spa users benefit from the increased quality of products and the safer bathing environments they provide. Manufacturers benefit as well, as certification helps level the playing field and provides the assurance that any certified product carries increased marketplace credibility and expedited regulatory acceptance. Health inspectors also benefit by knowing the product has met the rigours of an independent (ANSI) and Standards Council of Canada (SCC) accredited certification process performed by NSF International.
Recent years have introduced a number of additions to NSF/ANSI 50. Many of these start by working with an industry to develop evaluation criteria for specific product types. NSF can provide a certification to the specific criteria while it is submitted to the NSF/ANSI Standard 50 joint committee for inclusion in the standard. Recent developments include specifications for swim spas and flow meters.