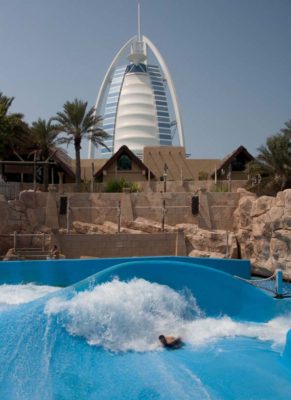 The National Swimming Pool Foundation® (NSPF®) has increased its delivery of pool and spa education around the world to improve the health and safety of pools and patrons. Since 1984, 139 active NSPF instructors outside of the U.S. have provided Certified Pool/Spa Operator® (CPO®) certification opportunities in 97 countries and certified more than 19,900 students.
In fact, this year, the non-profit organization brought a higher standard of pool care to numerous countries. It started in May, in Barcelona, with NSPF representatives and Consejo Superior de Normalización y Seguridad Integral en Piscinas (CNORSIP) members meeting with the governor from Tarragona, Spain. Here, evidence that minimum educational requirements help keep pools safer and encourage more people to live happier and healthier lives was presented to a roundtable of peers.
Ishtvan Kokhan represented NSPF in Ukraine at Aquatherm Moscow, providing information on standards/requirements for public pools in the U.S. and how CPO® certifications can benefit operators, patrons, and facility owners. Kokhan had an active Q-and-A session which demonstrated the Ukrainian pool industry is ready to grow and learn.
Recently, NSPF held an instructor training course in Puerto Rico. Students from Canada, Dubai, Guatemala, Mexico, Puerto Rico, and Venezuela became new NSPF Instructors. NSPF Instructor, Rudy Stankowitz, also held the first CPO certification course in Guyana, South America. The director of engineering at the Guyana Marriott Hotel Georgetown wanted the custodial staff of eight to be certified for the country's upcoming Golden Jubilee.
"CPO® certification has such a long and incredible history in protecting swimmers at aquatic facilities throughout the world. I was extremely flattered at the opportunity to bring this program into the country of Guyana," says Stankowitz, the CEO and president of Aquatic Training & Consultants. "You could see the tremendous amount of pride and excitement in the faces of the individuals at this facility as they received their test results knowing they were making swimming pool history in being the first in their entire country to earn this certification."
NSPF is continuing its efforts in Australia and Mexico to impart pool care knowledge. An NSPF instructor course, CPO® certification course, and marketing seminar will take place at the SPLASH! Pool & Spa Trade Show on August 15-17 at the Gold Coast Convention and Exhibition Centre in Australia where the NSPF will also have a booth. Candidates participating in the NSPF instructor course will hail from Nigeria, Sri Lanka, and Australia.