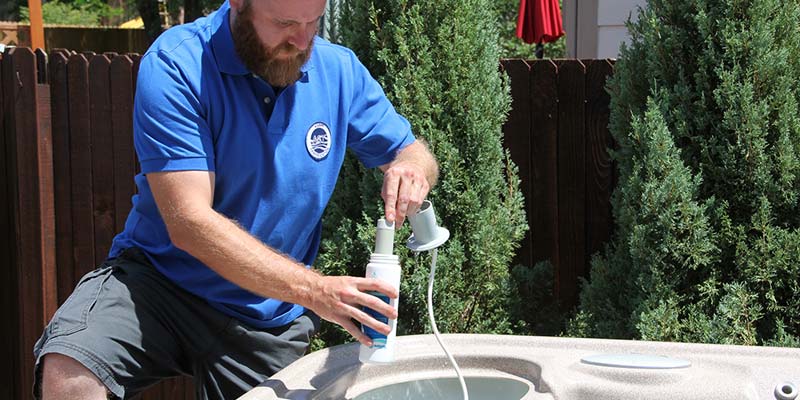 The Advanced Service Technician (AST) course, one of the newest certification programs offered by the National Swimming Pool Foundation® (NSPF®), will be offered at the upcoming Canadian Pool & Spa Conference & Expo.
Providing for an educated workforce, the NSPF delivers new and improved educational offerings to service technicians, pool operators, and pool builders. Its continual improvement process produces courses that prepare professionals for success in their chosen careers.
"We find most people are looking for a career path, and education helps to provide that," said Darrel Doust, NSPF Instructor and Poolwerx COO. "Education also assists in attracting new, young people to our industry, because the younger generations are very interested in advancement and what's next. They want to be trained, and the NSPF Certifications assist in providing that training."
The program has already certified 53 students in its first year. Included in AST Certification is a digital welcome kit of promotional assets, such as e-mail and press release templates, a postcard to personalize and print, and an e-mail signature template. Technicians who become certified in 2017 receive free promotional items, such as AST Certification Frisbees and a vehicle magnet.
"Before completing AST Certification, I had trouble explaining what I thought to be the problem with acid feeding at our university spa. After completing the training, I can communicate better with my service technicians and together we are troubleshooting the solution to a longstanding problem," said Cassie Honey, AST Certified assistant director of aquatics at Texas A&M University.
Blended classroom and online learning continues to grow in popularity, with nearly 2000 more online courses completed this past training season than the previous.
"The online and in-class format allows for staff to learn at their own pace, while also having the benefit of interaction with their peers," said Doust. "Blended learning also works for the employer, providing training opportunities without an unreasonable requirement for staff to spend time away from the business."