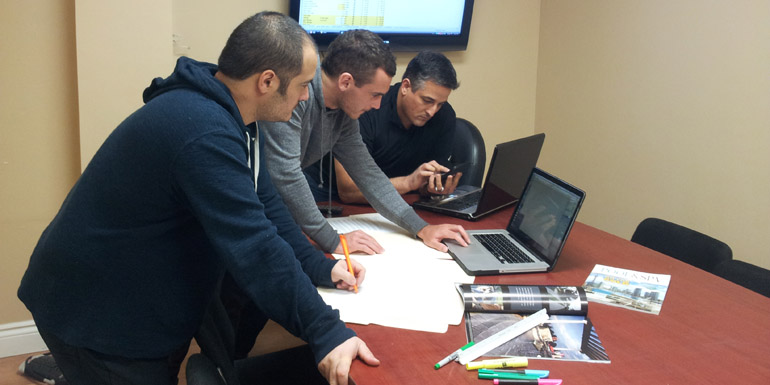 By John Petrocelli
If you are like most professionals in the industry who are operating a small pool/spa business, then there is a good chance you got involved in the trade because it was a fun summer job or way to help out with the family business. However, what you may not have realized until after starting the business and stopped working as an employee, is the work is not all about 'fun' anymore.
Instead of being outside and involved in the construction process, you are in an office behind the scenes performing tasks such as negotiating prices, selling, collecting money, hiring/firing, purchasing product—the list goes on. Eventually, you need to realize that operating a business is a lot different than simply selling, installing and servicing swimming pools and spas/hot tubs.
In order to survive and prosper, you need to look at your business in a different light. Small business management, and in particular financial management, becomes essential. This article will focus on the elements of financial management as it relates to operating a small pool/spa business.
The importance of a business plan
If you are fortunate enough to have a degree in business, or related experience in operating a pool/spa company prior to starting your own, it is quite possible a proper business plan was put together. It would have considered things such as marketing plans, budgets, sources of financing, etc. If this is the case, then some of the unnecessary growing pains or 'learn-as-you-go' education was likely avoided.
Having a proper business plan in place will significantly increase the odds of your business surviving its first year. It will likely also lead to easier management and growth in the future.
If your business survived its first year without such a plan, it is essential to review your financial information to try to get a thorough understanding of what took place over the last 12 months as far as money is concerned.
A bookkeeper or accountant can help simplify this daunting task. Simply using the financial statements, which are prepared by your accountant for yearend purposes, is not good enough. These statements more or less only benefit banks and the government. The statements you require for managing and controlling your business need to be much more detailed.
For that matter, it is a worthwhile exercise to work with your bookkeeper to review all the paperwork from the previous 12 months and reorganize it into a manner you will understand. This makes it easier to use the information when strategizing and planning for the next business year. Once your financial information is organized into a detailed profit-and-loss statement (the way you want to see it, not the accountant or the bookkeeper), you can use this template to set up your chart of accounts for the upcoming year.
Going forward, however, you should ensure every piece of paper going through your office is coded and filed to the right account. This is a meticulous and costly process; however, the benefits far outweigh the costs. The more accurately the information is organized, the more useful the numbers become in monitoring and controlling your business on a weekly, bi-weekly, monthly or quarterly basis. Further, the more often your business financials are monitored, the quicker you can identify problems and take corrective action.
In the pool and spa business, weekly is the best scenario due to the duration of individual projects and working season. Keep in mind, this is not a small undertaking; it requires commitment from several team players—from the business owner and bookkeeper to the office and operation managers. Everyone has to make sure the financial information is provided weekly to the bookkeeper, and you, as the owner/manager, should review it each week in order to take corrective actions where necessary.