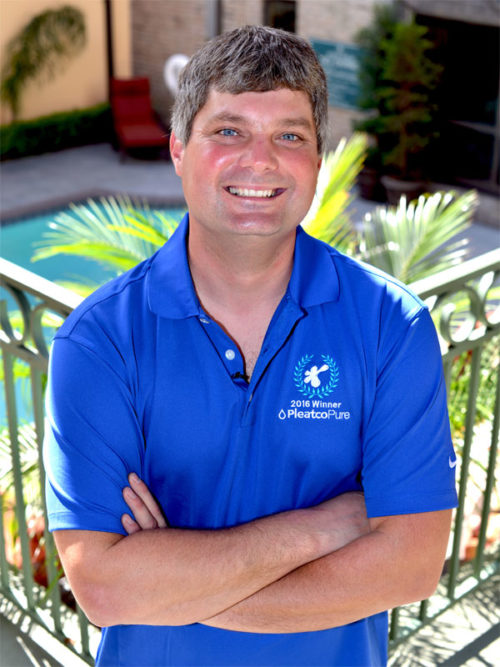 Pleatco, together with co-sponsors Genesis and the National Swimming Pool Foundation (NSPF), has started this year's search for best pool and spa/hot tub service technicians.
This year marks the 10th anniversary of the competition, which looks to honour the hardworking men and women of the pool and spa/hot tub service industry in Canada and the U.S., extending as far as Europe.
This year's winners will receive a trip for two to the International Pool | Spa | Patio Expo held in Orlando, Fla., in November, where they will also be able to attend the Genesis Basic Pool Construction course free of charge ($5,000 value). Winners (and finalists) will also receive NSPF's Advanced Service Technician™ (AST) certification course ($1,100 value) free of charge, which is also being offered at the show. Finally, to celebrate the 10th anniversary of the contest, NSPF is offering its AST Certification course free of charge to all Perfect Pool Guy/Gal alumni.
"Over the past nine years of the contest, we've learned being a professional pool or spa service technician is more than a job… it's a passion. Many homeowners treat their service technicians like family; it's a special relationship," says Pleatco CEO Howard Smith. "A pool or spa is an integral part of a home—a way to relax—and it's a place for a family to share time together. Homeowners trust their service professional to keep their backyard oasis safe.
"The relationship with the homeowner is much deeper than that of the mail carrier or maintenance worker, in most cases. Essentially, the Perfect Pool Guy and Gal are the unsung heroes of the neighbourhood."
The service industry is extremely important when it comes to helping owners fully enjoy and appreciate their pools, adds Brian Van Bower, Genesis ambassador and co-founder.
"Skip Phillips (also Genesis ambassador and co-founder) and I started our careers in pool service and it has always been near and dear to our hearts. We are proud to help honour our hard working service professionals through the Pleatco contest," says Van Bower.
NSPF CEO, Thomas Lachocki, Ph.D., adds: "We are fortunate to be the co-sponsor of this contest, as the NSPF fully supports initiatives that keep pools safer, open, and assures more people can enjoy the water. We are also pleased to offer our AST certification as a major prize for each and every finalist to nurture their continued growth."
In addition to Genesis and NSPF training opportunities, this year's Perfect Pool Guy and Gal will take part in a high-profile awards ceremony, gala dinner, nationwide advertising campaign, and receive thousands of dollars of free Pleatco products.
"This year's theme is 'We're looking for a perfect 10!'" says Pleatco CMO Battista Remati. "This year celebrates the 10th anniversary of our search, and the amazing array of nominees and winners who have supported the contest over the years, which is something we are extremely proud of. We're looking forward to our best contest ever and urge everyone, even if they have entered in previous years, to nominate themselves or a colleague for the reward and recognition they so duly deserve."
Since the start of the contest in 2007, more than 700 people have entered and nearly 45,000 people have voted for the winners. Visit www.pleatco.com/contest-entry to enter this year's Perfect Pool Guy/Pool Gal search.