Phase three: Analyze results and develop recommendations
During this phase, the findings should be analyzed and used to compile a list of recommendations. Then, draft a proposal outlining where and how the homeowner can conserve energy, e.g. equipment upgrades. This may seem like an overwhelming task; yet, the winter season is the perfect time to take on these types of projects when other business is slow.
It is also an opportune time to get the customer's attention by committing to helping them reduce their expenses. In doing so, pool professionals become a proactive participant, not just responding when equipment breaks down, creating a win-win for pool owners.
How can an energy audit team boost sales and profits?
What homeowner does not want to save money? A swimming pool energy audit is a great service for both existing and new customers as it enables them to lower their energy costs, water consumption, and toxicity.
An energy audit will not only help pool owners realize their commitment to a greener lifestyle, but also create a more positive pool ownership experience. Getting started will require some time in team training and education; however, in the long-term, educated professionals instill confidence in the customer, which will only ensure greater success for the business.
Feedback
Are you conducting energy audits, and if so, how effective have they been in improving your bottom line? Do you plan to implement an audit program in your company? What aspects of the pool energy audit do you feel will give you the best results? Please send your comments to ccentrella@keiseruniversity.edu.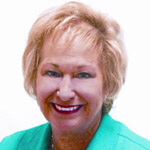 Connie Gibson Centrella, MBA, is professor and program director for the online Aquatic Engineering Degree Program at Keiser University eCampus, as well as director of education for Team Horner and a member of the National Swimming Pool Foundation (NSPF) Education Committee. She is also a sustainability officer, having been certified in the principles of green and sustainable business practices. Centrella, five-time recipient of the Evelyn C. Keiser Teaching Excellence Award, is celebrating more than 40 years in the pool and spa industry.