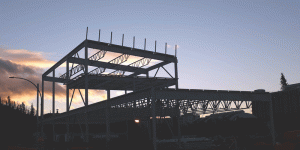 The council of Prince George, B.C. has voted to demolish the Four Seasons Leisure Pool, which has been closed since last March.
As reported by princegeorgematters.com, the demolition of the pool will leave the city with only one aquatic facility until a new planned pool in the downtown opens in the fall of 2022.
According to city staff, the municipality will save $150,000 to $200,000 by shutting down the pool.
According to acting civic operations Blake McIntosh, as a result of having only one pool, the city will likely have limited aquatics programming over the next year-and-a-half.
According to the report, the pool was usually used for swimming lessons, but these programs have not occurred since the beginning of the COVID-19 pandemic.
City staff will come back with the expected cost and timeline of the pool demolition.