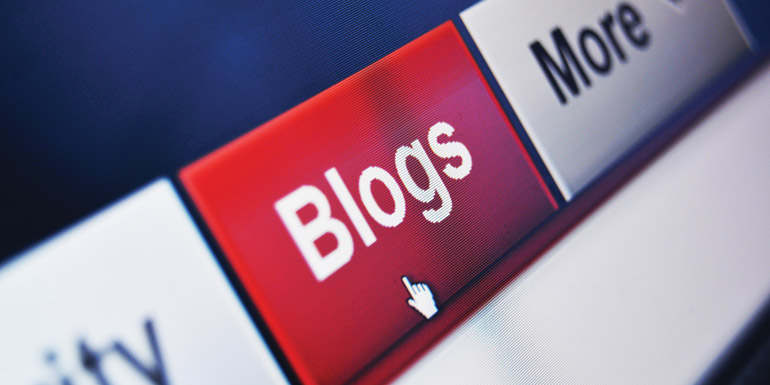 By Matt Giovanisci
Pool or spa businesses trying to reach out to customers without over spending can use blogging as a marketing and communications tool. In today's technology-fuelled world, every business should have a web presence. Whether it is a website, blog, or Facebook page, new and existing customers should be able to learn about any business online.
Most small businesses have a basic website—essentially an online brochure for the company. These sites typically comprise a few pages about the business (e.g. company description, contact information, etc.); however, they usually lack additional content for current or potential customers.
A blog on the other hand, allows businesses to provide regularly updated content to visitors and customers. The blog should not focus solely on sale announcements or store hours, but rather real digestible information that will keep visitors on the website longer as well as returning more frequently.
What is a blog?
The word blog comes from web-log. Essentially, it is an online journal or diary. In the past, blogging was a way for Internet users to share thoughts and comments. Today, however, it is a common platform for businesses looking to provide content on their website. In fact, when it comes to Internet marketing, content is most important.
If a business has a great product, but provides terrible customer service, consumers will not shop there. It is no longer just about price, customers expect to walk into a business and come away with added value and service, not just a product.
The blog can become a place where customers can read new information about a business, gain expert advice, and interact with the employees who provide service and supply pool and spa products. The following are 10 reasons why a pool and/or spa business should not only have a website, but also a blog:
1. Improves an overall website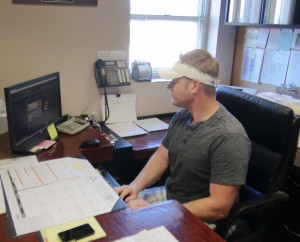 A simple website comprising only a few pages can become stale. Search engines prefer websites that grow and consistently provide new content. Also, the more relevant and updated the content is, the more visitors it will attract. By maintaining an active blog, each post becomes a separate web page that can be indexed by search engines.
For instance, if a blog includes a post titled 'Opening your swimming pool in Ontario,' it becomes an additional web page that search engines can find and present to users who are opening a swimming pool in Ontario.
2. Provide expert advice to existing and potential customers
Not only does blog posting present content to existing customers, it also provides the opportunity to attract new customers. The more content comprising topics that customers are looking for, the easier a website can be found by Internet users. This helps turn the website or blog into a customer magnet.
Further, by providing expert advice at store locations, businesses can become an authority on swimming pools and hot tubs. If a customer comes in for assistance and they receive helpful advice, they will gain trust in the business. The same concept can be applied online.
3. Update customers on new products
Having a blog is a great way to inform current customers about new products. If a post about a new product or service is included on an active blog, it can inform customers and eliminate the need for sending out promotional materials in the mail.
4. Announce big events
A blog can also be used to inform customers about upcoming events. For example, if a big outdoor sale or special promotion is being held, a press release can be posted. This will immediately notify readers about the event and why they should attend.
If possible, photos or videos of previous events should also be included on the blog to show readers what they can expect. Readers could also be encouraged to attend events with the inclusion of a special discount offer.
5. Make a business more transparent
This may be hard for some businesses to grasp, but customers feel comfortable buying from a business when it is honest about what goes on behind-the-scenes. Creating a blog is a great way to accomplish this.
By no means should a business give away trade secrets, but if an employee wins an award, the company has donated money to a charity, or a customer provided a great testimonial, it should be posted on the company's blog.