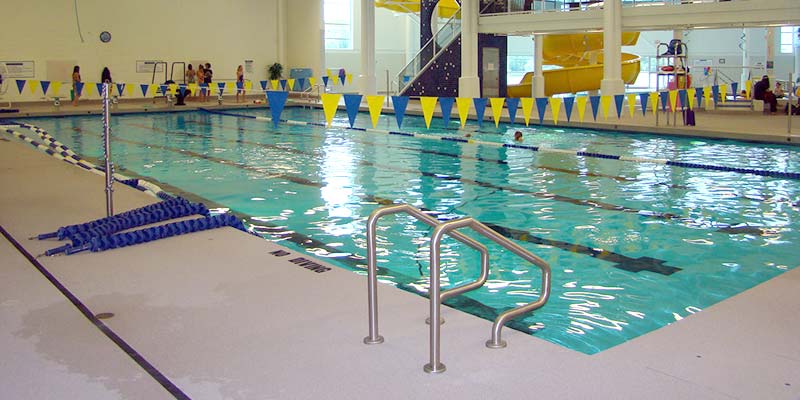 The Kenora Aquatics Centre in Kenora, Ont., reopened earlier this month after a slip test was performed on the new pool deck, which raised safety concerns amongst staff with respect to patrons slipping.
As a result, the City of Kenora had a pool deck contractor come in to address the issues and, after final testing, the city was satisfied that both dry and wet surfaces of the pool deck scored "very safe" on a scale established by Underwriters Laboratory (UL) and the American Society of Testing and Materials (ASTM).
According to the city, staff has worked hard to ensure the safety of the public when using the pool. With extensive cleaning to remove buildup on the deck, minor repairs made and the slip test conducted, the city is confident the pool deck is safe for use.
The city is also encouraging all bathers use common sense while using the pool as any wet surface poses a risk of slipping. Further, as this is a new pool deck, patrons should consider that it feels significantly different from the previous one; therefore, extra caution and following the rules outlined in the area are strongly advised.
"Public and staff safety has been our number one concern through this process and we undertook the necessary measures to ensure the deck is delivered to the public in an adequate and safe state," said the community and development services manager, Matt Boscariol.
The pool re-opened to the public in early September after the new pool deck was installed over the summer.