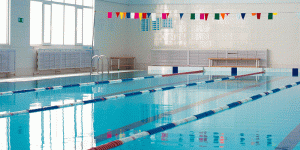 Quebec indoor sports facilities, including pools, across the province will be allowed to reopen during March Break.
However, the rest of the province's red-zone restrictions will stay in place in all but one region. The changes were announced by Premier Francois Legault earlier this month.
"The pandemic is not over," Legault said. "There are still some significant risks."
Indoor pools will be open on Feb. 26 to allow parents to enjoy activities with their children.
As reported by CBC News, Legault said children need activities and parents need opportunities to entertain their children during the break, but people must respect public health measures.