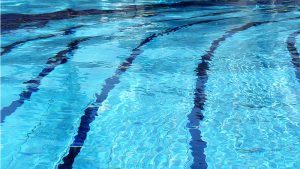 Municipal, provincial, and federal governments are providing more than $24 million in joint funding to support the construction of the RBJ Schlegel Aquatic Centre in Kitchener.
The Government of Canada is investing more than $9.7 million in the project through the Community, Culture and Recreation Infrastructure Stream of the Investing in Canada plan. The Government of Ontario is providing more than $8.1 million, while the City of Kitchener is contributing more than $6.5 million.
Project work for the aquatic centre will include the construction of an eight-lane, 25 m (82 ft) long pool with a removable floor and ramp access, bleacher seating, community use multi-purpose rooms, public washrooms, and food and beverage services.
"Access to modern, sustainable recreational facilities is an important part of communities where people want to live, work, and raise their families. The federal government is investing almost $10 million to build a new, accessible RBJ Schlegel Aquatic Centre that can be enjoyed by Kitchener residents for years to come," said Catherine McKenna, federal Minister of Infrastructure and Communities.