A big business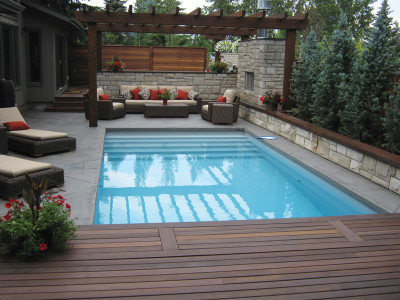 On the other hand, some companies sell PVC membranes, but subcontract the installation work to other businesses.
"We service a lot of commercial pools and regularly offer leak detection and renovation services," says Steve White of Underwater Pools in West Boylston, Mass., who works with Membrane Concepts. "It's easy to sell the PVC membrane, but I don't get enough requests throughout the year to justify training and hiring my own staff.
"Therefore, we get a referral fee from our supplier, but more importantly we solve a problem with a commercial customer who also hires us to do the rest of their renovation. The customer is happy and we continue to service their pool for many more years."
Dan Lenz with All Seasons Pools in Orland Park, Ill., has a similar arrangement.
"We have a huge service and renovation department and know that installing a PVC membrane is exactly what some of our customers need; therefore, we work with RenoSys in Indiana who performs the membrane installation while we do the rest of the renovation work," he says. "This keeps our client satisfied and allows us to maintain our service contract with them."
Solumdson took this business concept one step further. Not only is he qualified by DWL Delifol to install PVC membranes in Canada, but his company also provides year-round training to other pool professionals. Training is performed on-site and installers obtain certification based on their experience and skill."
Whether pool professionals are looking to be trained in PVC membrane installation or simply want to sell the product and let subcontractors handle the work, offering this product as another renovation and repair option for commercial aquatic facilities, and some residential customers too, can provide pool businesses an additional revenue stream.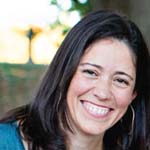 Aimée Samuelson, MBA is president of B2B Marketing Solutions LLC, a specialty marketing firm with more than 25 years' experience in the aquatics and construction industries. In addition to working in the pool and spa/hot tub sector, she has clients in the landscaping, stormwater, and industrial water treatment markets. Samuelson holds an MBA from the Foster School of Business at the University of Washington in Seattle, Wash., with additional business credentials from the Pontificia Universidad Católica de Chile in Santiago, Chile. She can be reached via e-mail at aimee@b2bmarket.us.