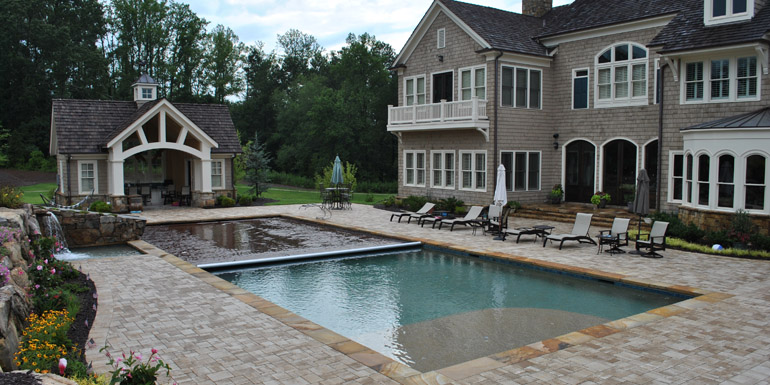 By Wesley Mathis
What are the most common questions consumers have about automatic swimming pool covers? They range from safety value and cost to maintenance requirements and proper selection, but as varied as these questions are, this article will prove useful to builders who may not have a response on the tip of their tongue.
First, however, it is important that builders do not wait for their customers to ask questions about automatic safety covers, but instead be proactive and promote these products beforehand. By doing this, the builder can gain respect from the client (and possibly increase their closure rate) simply because they have demonstrated concern for them and their family. Further, by promoting these products proactively, while competitors do not, gives builders a competitive advantage and will almost guarantee the pool sale simply by demonstrating a higher degree of professionalism.
Also, many consumers do not know enough about automatic safety covers to ask questions, so their source of information is their builder, the one they trust to tell them everything they need to know about swimming pool ownership. Therefore, the builder should be the client's advocate and provide them the chance to make an educated decision relative to making their pool safer and more energy efficient. In fact, new safety and energy-efficient pool codes are emphasizing (or mandating) swimming pool covers.
Finally, builders can also significantly enhance their bottom line by promoting these products as they offer great profit margins and practically sell themselves once the consumer is educated.
How does the safety value of an automatic safety cover compare to a fence?
Fences are great, but an automatic safety cover isolates the water, rather than the pool deck or backyard. Plus, they pose less of an esthetic distraction as once they are retracted, they all but disappear.
Can one walk on an automatic safety cover?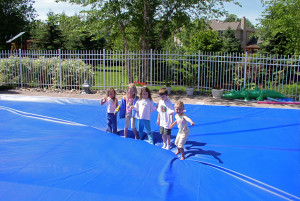 Although it is not a good idea to encourage pool owners to walk on a safety cover, they are capable of supporting thousands of pounds if the pool water is at its proper level.
How expensive is an automatic safety cover?
Cost is irrelevant, not just because a price cannot be placed on safety, but also because data from the U.S. Department of Energy shows that a pool cover will pay for itself, usually within two to three years, based on energy savings alone. In many cases, the monthly savings equals or exceeds whatever financing plan that may have been arranged to purchase the cover.
How maintenance intensive is an automatic safety cover?
It is amazing how much these covers have been improved over the years, particularly, when it comes to reducing maintenance and enhancing performance. Today's automatic safety covers require very little routine maintenance and are designed to provide decades of trouble-free service.
For instance, high-performance motors boast enough torque to keep covers from stalling out, particularly on larger pools and freeform pools with 'deck drag.' In addition, they are flood-resistant and often incorporate amperage-sensing circuitry that shuts the motor down (for automatic reset) in the event of an obstruction before cover components can become damaged.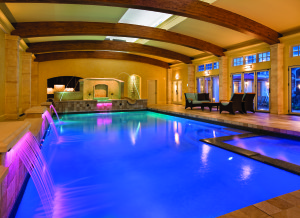 Further, although most manufacturers still recommend annual maintenance, many of today's systems do not require routine lubrication thanks to oil-impregnated bearings, which bleed their own lubrication. And, perhaps one of the biggest innovations of late is reel systems that require little or no adjustment to assure even extension or retraction of the cover.
How often will the cover fabric need to be replaced?
The need to replace the cover fabric will vary, of course, depending on the amount of direct sunlight the cover receives and how well the pool's water chemistry is maintained. Most consumers can expect to get five to seven years of use from their cover fabric before it needs to be replaced.
Do popular pool features need to be sacrificed in order to have an automatic safety cover?
In the past, the answer would have been yes; however, the industry has come a long way. Today, an automatic safety cover can be incorporated into almost any pool configuration or option package, including raised walls, negative edges, zero-entries, freeform shapes, water slides, and a wide range of water features. In fact, today's automatic safety covers can be programmed to automatically turn off water features when a cover is extended, and then activate them when the cover is retracted.