Will having an automatic safety cover detract the pool from being the focal point in the backyard?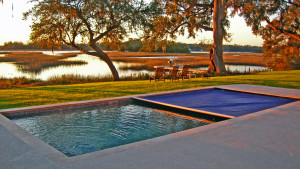 The short answer is no. Automatic safety covers can be installed using hidden tracks and/or 'walk-on' tray lids, which hide the cover housing and blend it into the rest of the deck or pool coping. The cover can even be retracted in such a manner that the leading-edge bar and cover are completely hidden from view. The client should keep in mind; however, when no one is supervising the pool area or enjoying the pool, the cover will do its job of securing the pool—at this point esthetics is not really a factor.
Which automatic safety cover is the best?
Today, pretty much all safety cover manufacturers employ engineers whose job is to refine their systems and employ state-of-the-art technology to improve their products. In fact, this is one area that makes this industry exciting as automatic safety covers are improved each year. The pool cover market is a classic example of how well competition works to provide consumers with better products.
What is new (or on the horizon) relative to automatic safety covers?
The automatic safety cover industry has definitely embraced advanced technology. Some innovations, which lie just around the corner, include:
Controls that 'dial in' the amount of power needed to operate the cover, whether the pool is large or small;
Sensors that will notify the homeowner of the status of their cover (via text message) telling them whether it is opened or closed;
Systems with enough power to operate a cover on swimming pools that are 13.7 x 30.5 m (45 x 100 ft); and
High-tech, auto-stop sensors that will diagnose specific issues affecting cover operation via a digital readout. Many potential issues can be reprogrammed (repaired) on the spot.
Are automatic safety covers compatible with salt systems?
Galvanic corrosion, which accelerates the corrosion of lesser metals, is like gravity—it is pretty hard to suspend completely. However, the industry has risen to the occasion by teaming up to share ideas and employ technology that significantly reduces the impact of galvanic corrosion on cover components (as well as other metals tied within the pool grid). When considering an automatic safety cover for a client, be sure to select one from a manufacturer that has addressed galvanic corrosion by employing higher-grade aluminum (and stainless steel) into their components, as well as one that provides zinc anodes with every system they sell to serve as the 'lesser metal,' diverting corrosion away from other metallic components. These are the most obvious strategies for counteracting galvanic corrosion, which tends to be aggravated somewhat by salt systems. As long as these precautions are included, pool owners using a salt chlorine system should not be reluctant to install an automatic safety cover.
For builders who, for whatever reasons, have not proactively recommended this product to their clients in the past, now is the time to jump on the automatic safety cover bandwagon—or better yet, stay ahead of the game by beating the competition to the punch.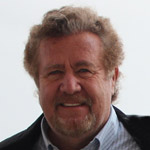 Wesley Mathis is a 38-year veteran in the automatic pool cover industry. He started his career in 1974 with Cover Pools and later formed his own company, Pool Cover Specialists in 1984. Although he is retired from the industry, he still participates as a consultant to both the cover and pool industries. Mathis can be reached via e-mail at wesleymathis@poolcovers.com.