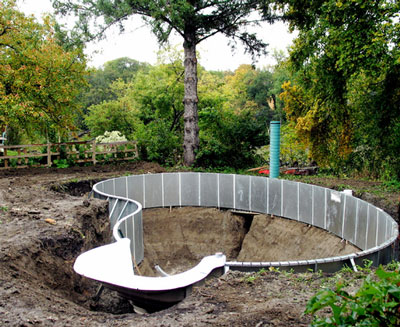 Efforts are underway to include the Association of Pool & Spa Professionals' (APSP's) revised standard for residential inground pool construction and remodelling into current building codes after it was recently approved by the American National Standard Institute (ANSI).
Published in partnership with the International Code Council (ICC), the ANSI/APSP/ICC-5 2011 Standard for Residential Inground Swimming Pools is intended for non-commercial use and covers specifications for design, equipment, operation and installation of permanently installed inground pools exceeding 0.6 m (2 ft) in depth. Currently, the 2009 and 2012 International Building Code (IBC) and International Residential Code (IRC) reference the previous edition, ANSI/APSP-5 2003 standard.
The revised standard addresses variations in equipment and design (e.g. ledges, beach entries, waterfalls, fountains and grottos) in addition to advances in technology and an improved understanding of how pools work.
"The evolution of the industry in both products and processes were analyzed and addressed for improved clarity and ease of understanding," said Dan Johnson, chairman, APSP-5 standards committee. "For example, in the 2003 standard, salt chlorine generators were not approved as a method of sanitizing pools. Now, in the current standard, they are accepted."
Johnson emphasizes builders need to read the entire standard as there are subtle but significant changes. For example, in building a diving pool, the location of 'point A,' the reference point from which all diving bowl dimensions are derived, has been re-defined for improved accuracy.
For more information on purchasing and downloading the revised code, visit www.apsp.org/store.