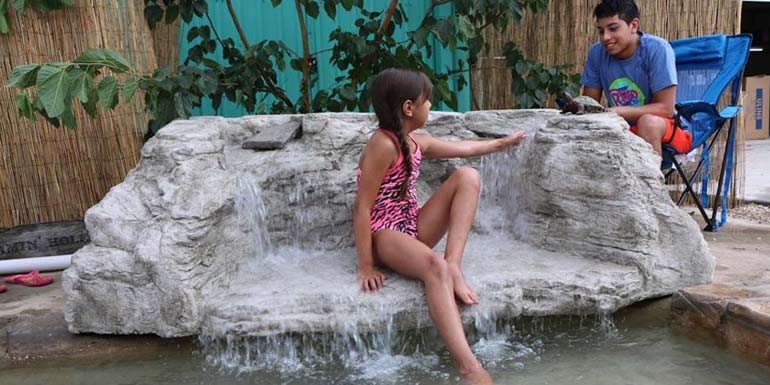 RicoRock, a Florida-based manufacturer of cast-concrete rock for waterfall applications, has purchased the assets of Waterfall Creations and will integrate the company's products into its line.
"We have always admired the ready-made waterfall designs and how they are built to be attractive, but also comfortable," says RicoRock's managing director, Bruce Riley.
The line of waterfall products do not require mortar skills for installation and are designed for pool and hot tub retail stores or service professionals looking for plug-and-play waterfall products for backyard landscaping.