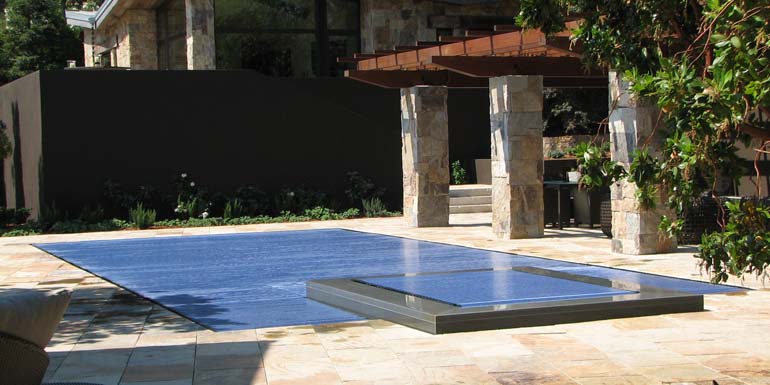 By Paolo Benedetti
A swimming pool cover, when properly installed, can provide owners with energy savings and added security. However, while many clients want to reap these benefits, they also want the cover to be seamlessly integrated into the pool's overall design. In short, they do not want any visual indication the pool has a cover system at all.
The challenge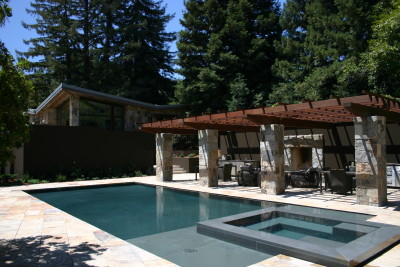 In 2008, a client, who was working as a consultant to design a unique pool with an integrated automatic pool cover, contacted me for help. Adding to the complexity of the cover installation was that the pool was one of the most complex designs imaginable, a knife-edge perimeter overflow. As such, the pool's water level would operate even with the top of the deck—there would be no sidewalls on which to affix cover tracks or guide the cover itself.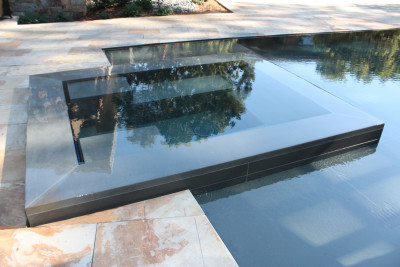 However, the client's desires did not end there. They also wanted an automatic cover on their attached perimeter overflow spa, in which the water actually spilled over the top of the wall. Again, this meant that there were no walls or coping materials on which to affix tracks or guides.
Faced with this challenging set of requests, I turned to Tom Dankel of Aquamatic Cover Systems, with whom I've worked exclusively for more than 15 years, installing several of the company's HydraLux pool covers. This project, however, would push our collective ingenuity.
The plan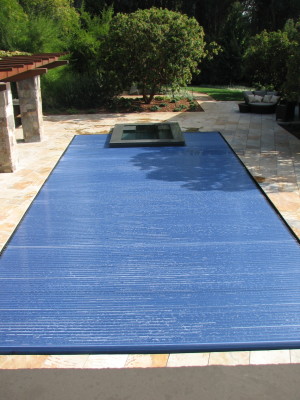 The HydraLux pool cover chosen for the project comprises rigid polyvinyl chloride (PVC) profiles, which float on the water. Opening and closing is fully automatic, controlled with the simple push of a button. The cover is powered by a patented hydraulic cover drive mechanism.
After completing the design of the knife-edge pool and attached perimeter overflow spa, attention was turned to incorporating the automatic covers into the structures. After conferring with Dankel, it was decided the pool cover vault could be concealed in the pool floor, since the floating design of the cover lends itself well to an in-floor vault.
The design incorporated a recess within the floor, where the cover rolls up when not in use. The box is covered with a stainless steel, hydraulically actuated lid, which is refined with a polished pebble finish to match the rest of the swimming pool, offering virtually seamless integration.
The hydraulic drive mechanisms are housed in vertical shafts that were installed outside of the pool structure. These shafts, which are only a meter deeper than the depth of the pool and spa, are accessed through concealed stone 'manhole' covers in the pool's decks.