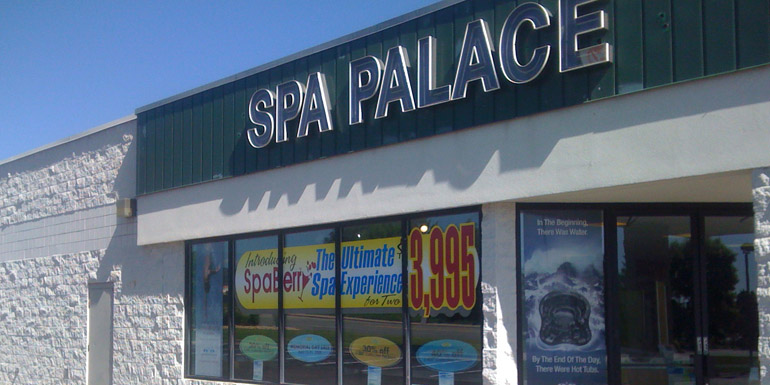 By Vic Walker
The benefits of the information age are continuing to grow even today. While the Internet has given us access to vast amounts of information and data, it has also given rise to wonderful new concepts that no one ever could have imagined. Companies like social media giant Facebook and retail giant Amazon exist today because of the wide spread acceptance of the Internet. In the last few years, buying products online has led to a new philosophy on how brick and mortar stores must approach store design.
Now that consumers can comparison shop year-round, 24-7, creating an interesting and compelling shopping experience is key to the survival of any retail store. Consumers are no longer required to go to a physical location to make their purchases. However, when they do, it is important to create a retail experience the Internet is not capable of duplicating. Customer service is again becoming a way for retail stores to differentiate themselves from the faceless experience of online shopping. This is especially true when considering certain types of products that require ongoing maintenance during their life cycle, e.g. hot tubs.
In this day of online shopping and electronic consumerism, it is more important than ever to create a 'remarkable' retail experience to stay competitive.
What defines remarkable?
Remarkable experiences can be created during any interaction that provides the consumer with a memorable experience. There are many areas in which a physical retail space can offer a more compelling purchasing environment than the Internet—especially when shopping for consumer products that can capitalize on the benefits of a physical showroom.
Some companies have become so masterful at this they have created new standards for retail design. Consider Starbucks, for example. Most can appreciate the interior designs and cohesive brand expressions that are evident in their retail outlets—getting a 'cup of Joe' is both a journey and a destination. For this reason, many people will hold small meetings or brainstorming sessions at a Starbucks location because the environment is about more than a great cup of coffee. Comfortable, living room-style seating and services like a free wireless network (Wi-Fi) gives customers reasons to stay in the store for extended periods of time.
Each store's merchandising is also set up to make it easy for consumers to browse complimentary items while waiting for their order to be processed. The displays are full of textures and interest, inviting interaction. The rich colours and materials used in the interior of each store help support the brand image and are consistent location-to-location. This allows Starbucks to always present the same look and feel, which helps consumers know what to expect when they go into one of these locations.
Many of the same elements used in large, well-established retail chains are also important for smaller, single-location retailers such as swimming pool and hot tub dealers. Creating a memorable experience for the consumer is not only a good way of building long-term business, it is also effective at creating and driving spontaneous purchases.
Since showroom design can become quite specific when considering different types of retail outlets, this article will focus on outdoor living retailers. It will discuss several key concepts that can make the biggest difference by considering the unique needs of a retailer that sells both hot tubs and outdoor living products such as furniture and barbecues.
Key design concepts for outdoor living retailers
When considering the outdoor living retailer, there are some key showroom design concepts that can be applied to help enhance the overall consumer experience. The primary emotional goal of a retail environment should be making the customer feel comfortable and happy.
In today's market, retailing has changed from a product-centric to a customer-centric business. Retail today demands a new holistic view when it comes to designing showroom experiences, as it is not only an extension of the brands being sold but also an expression of the retail store's brand. Ideally, the showroom's personality will reflect the values the retailer wants to present to their customers and thus create an alliance between them and the brand. Once personality is defined, the tone of voice is created from the environment, graphics and messaging, which talk to the consumer.
Effective showroom design should also link directly to the overall marketing strategies of the brand being sold. Key areas that can be used to improve any showroom are first impressions such as floor plan design, lighting, supporting family shopping, building the dream and design for the senses. Emotional shopping experiences are fun, exciting, interesting, explorative, magical, creative, unexpected and imaginative. By giving customers something they do not expect when they walk into the store is sure to create a remarkable experience.