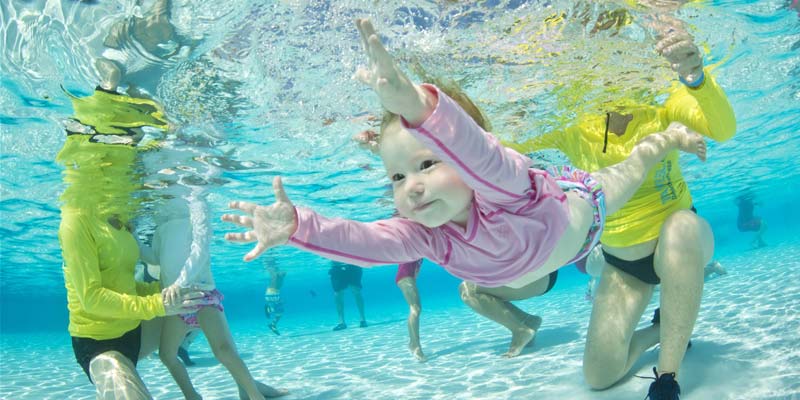 The 2017 World's Largest Swimming Lesson (WLSL) is set to take place on June 22. Aquatic facilities worldwide are registering to host this year's event, as organizers set their sights on the goal of reaching more than one billion with the message Swimming Saves Lives™ by 2019.
This is the eighth consecutive year where local WLSL events will occur at hundreds of locations in more than 20 different countries on five continents over the course of 24 hours. The lesson looks to provide kids and parents lifesaving water safety skills, as well as build awareness about the importance of teaching children to swim to help prevent drowning.
Organizers are working to connect the dots between the real risk of childhood drowning and the need for basic water competency skills and crucial parental supervision to keep kids safe in and around the water.
WLSL events provide more than 20,000 hours of water safety training in a single day. Aquatic facility operators/managers interested in registering to become an official 2017 host location can register here. Registration closes on June 8.
Canadian Aquatic facilities currently participating in this year's WLSL include:
Alberta Health Services-YMCA of Medicine Hat (Medicine Hat, Alta.)
Annaleise Carr Aquatic Centre (Simcoe, Ont.)
Aquafun Centre (Taber, Alta.)
Bingeman's Big Splash (Kitchener, Ont.)
Castor Centennial Pool – Town of Castor (Castor, Alta.)
Wet 'n' Wild Toronto (Brampton, Ont.)
More than 195,000 children and adults have participated in WLSL lessons. The program serves as a global platform to help local community aquatic facilities and the many international water safety and drowning prevention organizations work together to teach water safety.