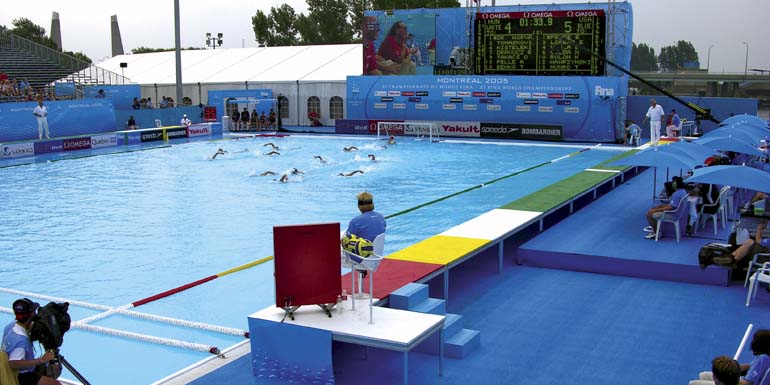 By Rob Amelung
In aquatic facilities, it is well understood that safety always comes first. Since wet, slippery areas can be a liability, it is even more important for aquatic facility managers to consider preventive measures. With the recent economic climate, and many facilities facing budget cuts, providing a safe environment for patrons and employees is still top of mind with facility managers.
Slip-and-fall accidents are a leading cause of injury in aquatic areas and the largest reason for aquatics-related lawsuits. Identifying potential safety hazards and using the proper preventive measures can decrease these incidents significantly.
Reducing slips and falls
High-traffic areas around pools and spas, both indoor and outdoor, are constantly wet, which increases the risk of slip-and-fall accidents. Slip-resistant surfaces can be a cost-effective way to maintain a safer aquatic environment, as they can reduce accidents and help protect against costly claims.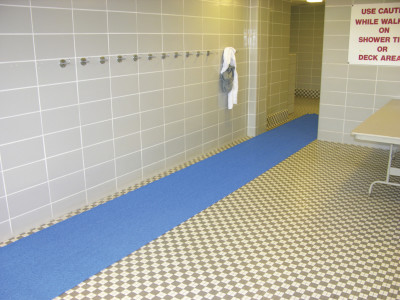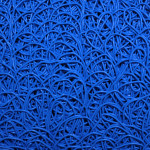 Several factors are involved when selecting the proper surface for a facility. Pool areas can comprise a variety of surfaces, including concrete, natural stone and tile, so special considerations need to be made when choosing the best surface. In addition to the deck area surrounding a pool and/or spa, other locations in the facility prone to water—such as locker rooms, restrooms, showers and walkways—should also be considered.
When choosing a slip-resistant surface, consider the following factors:
Slip-resistant properties
To ensure the surface is truly slip-resistant, a third party evaluation team should test the product selected. Slip tests should be performed for both wet and dry surfaces using a variety of footwear prevalent in an aquatic facility environment (e.g. tennis shoes, grooved neolite and especially bare feet).
Slip-resistant characteristics are graded using a coefficient of friction (COF) scalar value, which describes the ratio of the force of friction between two bodies and the force pressing them together. The scale ranges from zero (low COF, very slippery) to greater than one (high COF) and depends greatly on the materials used. A 0.5 COF is the commonly used standard for walking surfaces and was developed based on allowances for a factor of safety.
Slip-resistance testing should meet American National Standards Institute/American Society of Safety Engineers A1264.2-2006, Standard for the Provision of Slip Resistance on Walking/Working Surfaces. The tests involved in developing this standard included using four different types of athletic shoes commonly found in a recreational setting, as well as bare feet. The tests were performed in a horizontal mode using a Brungraber Mark II tester, the subject of American Society for Testing and Materials (ASTM) Standard F-1677, Standard Test Methods for Using a Portable Inclineable Articulated Strut Slip Tester (PIAST).