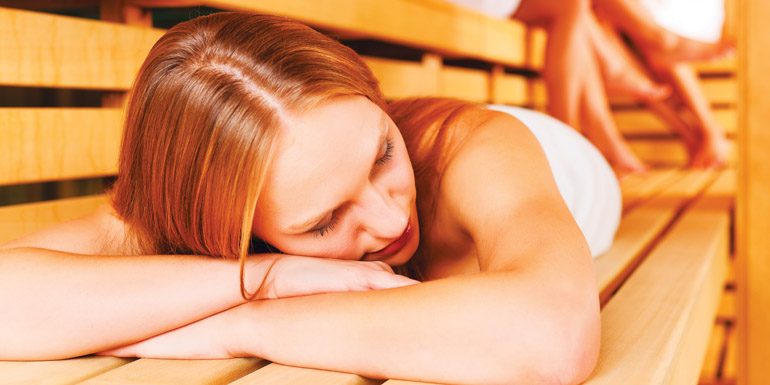 By Anna Vetta
The question whether a sauna is a necessity or a luxury product is one that perhaps has never been fully explained. For many years people have had the misconception that private saunas were strictly for the rich and famous. In fact, for some, the idea of owning one seemed to be out of reach and tied in with elaborate backyard renovations alongside swimming pools and hot tubs.
If not at home, most can relate to experiencing the relaxation of a sauna at a hotel or chalet on a weekend ski getaway. Although this may be true for some, many others strongly disagree and say a true sauna bath is not only for relaxation, but also for habitual gatherings to cleanse and detoxify. Therefore, the sauna experience is a necessary daily activity, similar to washing one's face every morning.
What is a sauna?
To fully answer the above question, it is important to understand what saunas are and how they function. First, there are two different types of saunas—traditional and infrared. A traditional sauna typically comprises a room finished in wood with a heat source referred to as the sauna heater or stove. The heater, either electric, wood burning or gas, gets the temperature in the room to reach between 70 and 100 C (158 and 212 F), which in turn tricks the body into believing it is in a feverish state, allowing it to sweat and detox.
The infrared sauna is a similar concept in the sense it is a wood-finished room with a heat source. Where they differ, however, is the heat source warms the body, rather than the room. In this case, infrared saunas use ceramic or organic carbon fibre panels as the heat source and the sauna experience is felt at much lower temperatures as opposed to a traditional sauna.
Residential luxury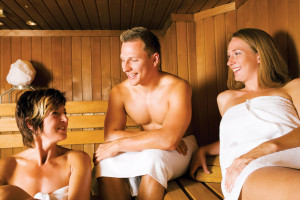 Whether it is a simple summer gathering or a large party, a backyard equipped with various outdoor luxuries such as a swimming pool, hot tub, patio set, barbecue, and, of course, a traditional sauna, makes for a great social event. Large-size saunas can be incorporated into any outdoor living oasis, allowing several people to enjoy the sauna experience while engaging in conversation and sharing jokes and laughs. Many also have saunas at their cottage or summerhouse to enjoy during their vacation.
Although outdoor traditional saunas are popular, indoor varieties are also in high demand. Depending on geographical location, outdoor saunas cannot be used year-round, whereas indoor models can be. This makes escaping the realities of everyday life only a few steps away as many will bathe in their sauna to relax and unwind after a long day's work.
Commercial luxury
Many commercial facilities (e.g. hotels, resorts, ski lodges, gyms, and spas) provide saunas to their clients. For most, the first time they experience a sauna is either at one of these facilities, while for others it is a random experience that may be enjoyed while on holidays. The luxury of a sauna brings added value to one's stay while enjoying their mini getaway or holiday.