Operating costs
In addition to the initial cost of an outdoor or indoor custom sauna, the associated operating costs should also be considered. For example, with large, traditional saunas, costs can vary between $2 and $6 per hour of usage (these are approximate figures, which will vary depending on local electricity costs).
That said, as costs must be considered there may be some truth to the fact some saunas are thought of as a luxury due to the extra costs their owner's may incur.
In a 'green' society, operating costs for traditional saunas in the commercial sector have been greatly reduced thanks to models that have been introduced with energy-efficient heaters. In fact, many saunas now also use low-density components to allow for lower operating costs, which make them more accessible to a wider range of clients.
Traditional saunas tend to fall in both categories of luxury and necessity, whereas infrared saunas are for people looking to improve their well-being and, therefore, are considered more of a necessity than a luxury.
In this regard, operating costs for infrared saunas are quite low, mainly because of their smaller size and the fact they plug into a 15-amp dedicated wall outlet. Again, depending on local electricity costs it will cost a homeowner between $2 and $4 per month to operate. This is feasible for the vast population and not a dramatic shock to their electrical bill. Also many will argue that the health benefits highly offset the low operating costs.
Can luxury and necessity co-exist?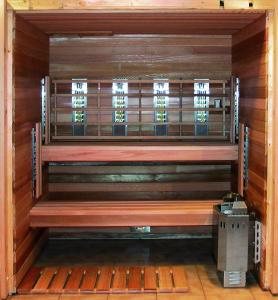 Dual saunas allow luxury and necessity to be offered in one unit, which provides sauna bathers the best of both worlds. These units use a combination of a traditional hot rock sauna with the true far-infrared sauna, allowing the sauna room to be small in size or custom made to accommodate more people. Many can experience the traditional sauna, while also enjoying the various health benefits of the far-infrared heating system. Further, this allows the sauna to be used as a place to gather and socialize with friends, while at the same time allowing the body to heal and detoxify.
Sauna manufacturers offer consumers many options whether they are looking for a luxury or necessity product. Today's high-efficiency components now allow sauna lovers to enjoy sauna bathing at home as well as at the gym. Keep in mind, however, whether a customer is purchasing a sauna for sheer enjoyment or strictly for personal need, retailers should always recommend their customers consult their physician before bathing in a sauna.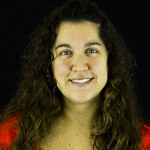 Anna Vetta is the sales administrator for Saunacore, a manufacturer of custom sauna products in Bolton, Ont. She has more than 13 years of experience in the sauna industry and holds a specialist degree in economics and geography from the University of Toronto. Vetta can be reached via e-mail at anna@saunacore.com.