Residential necessity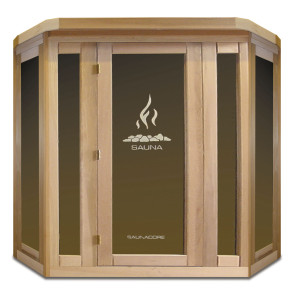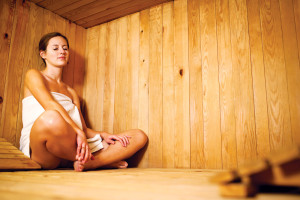 For many, traditional saunas have always been important. In fact, many Finns regard saunas as a cleansing necessity. With Finland's population of approximately five million, saunas are highly recognized with an approximate 1.5 million in the country. Here, saunas are not simply a gathering place, but more of a sacred ritual of cleansing one's body, mind, and soul. A sauna experience is that of focus rather than socializing. The routine typically involves taking a hot sauna bath followed by rinsing or immersing one's self in cold water multiple times. The contrasting hot and cold temperatures of each environment strengthen veins and arteries, keeping them elasticized.
Other health benefits are said to include strengthening of the immune system, reducing colds and flus, relieving muscle tension and stress, improving sleep, lifting depression, healing acne, along with many others.
On the other hand, infrared saunas are strictly for health and well-being as they are much smaller in size than traditional saunas; therefore, eliminating the social aspect. These saunas tend to be one-to-three person units as bathers must be positioned near the infrared heaters, which heat the body not the space.
Due to their size, the majority of infrared saunas tend to be indoors rather than outdoors. That said, their compact design allows them to be installed almost anywhere in the home (e.g. basement, bedroom, or master bathroom).
Many use these saunas to fight different ailments. In fact, true infrared saunas with medical-grade ceramic tube offer many profound health benefits. These are inclusive of (but not limited to) increasing extensibility of collagen tissues, decreasing joint stiffness, relieving muscle spasms, increasing blood flow, joint pain relief, resolution of inflammatory infiltrates, edema and exudates, cancer therapy, relieving stress, as well as helping scars and burns.
Commercial necessity
For many athletes, sauna bathing is imperative for loosening muscles prior to an event, in addition to conditioning sore muscles after a workout. Traditional saunas are used by many clinics for this very reason. Once again, the main objective is healing the body, not socializing.
Infrared saunas are also used in commercial applications to aid clients in healing and detoxifying. These saunas have become increasingly popular and highly recognized in naturopathic offices, doctors clinics, yoga studios, spas, and gyms.