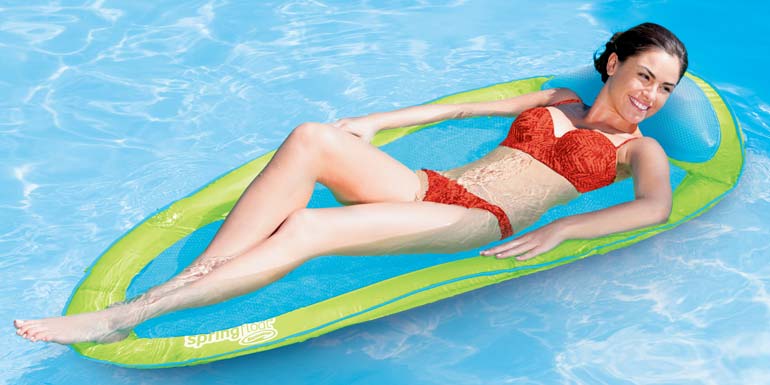 Spin Master Corp., a Toronto-based global toy and entertainment company has acquired Swimways Corp., a manufacturer of water and outdoor sports products, and has formed a new outdoor business segment.
Swimways headquartered in Virginia Beach, Va., with an office in Guangzhou, China, a manufacturing and distribution facility in Tarboro, N.C., and a team of 149 employees, has a diverse portfolio of toys, games, and sporting goods for the pool, beach, and backyard. These products are sold under the Swimways, Kelsyus, and Coop brands, and include the patented Spring Float line of products, complemented by pool category licenses from a number of popular entertainment franchises. Swimways will operate as a stand-alone subsidiary within the Spin Master group and its experienced leadership team will lead the new outdoor business segment from its current headquarters.
"Spin Master is committed to growth through diversification, innovation, expanding our global presence, and making strategic acquisitions," says the company's president and COO, Ben Gadbois. "We are well-equipped to grow Swimways' brands through our retail relationships and global sales network, while leveraging our internal innovation expertise to develop new products."
Swimways' president, David Arias, whose family has owned the company for more than two decades, says the acquisition will allow the company's brands to grow and expand.
"We share a spirit of innovation, expertise in maximizing licensing partnerships and a commitment to quality that will provide a strong foundation for growth moving forward," adds Arias.
Anton Rabie, Spin Master's co-CEO and co-founder says the company's growing presence in the outdoor category delivers on several key business strategies, including the opportunity to drive sales throughout the year, outside of the seasonality traditionally associated with toys and games.
The purchase price for the transaction will be satisfied by US$85 million in cash on closing, less an escrow for possible adjustments, plus up to US$8.5 million payable over four years based on Swimways' sales growth.