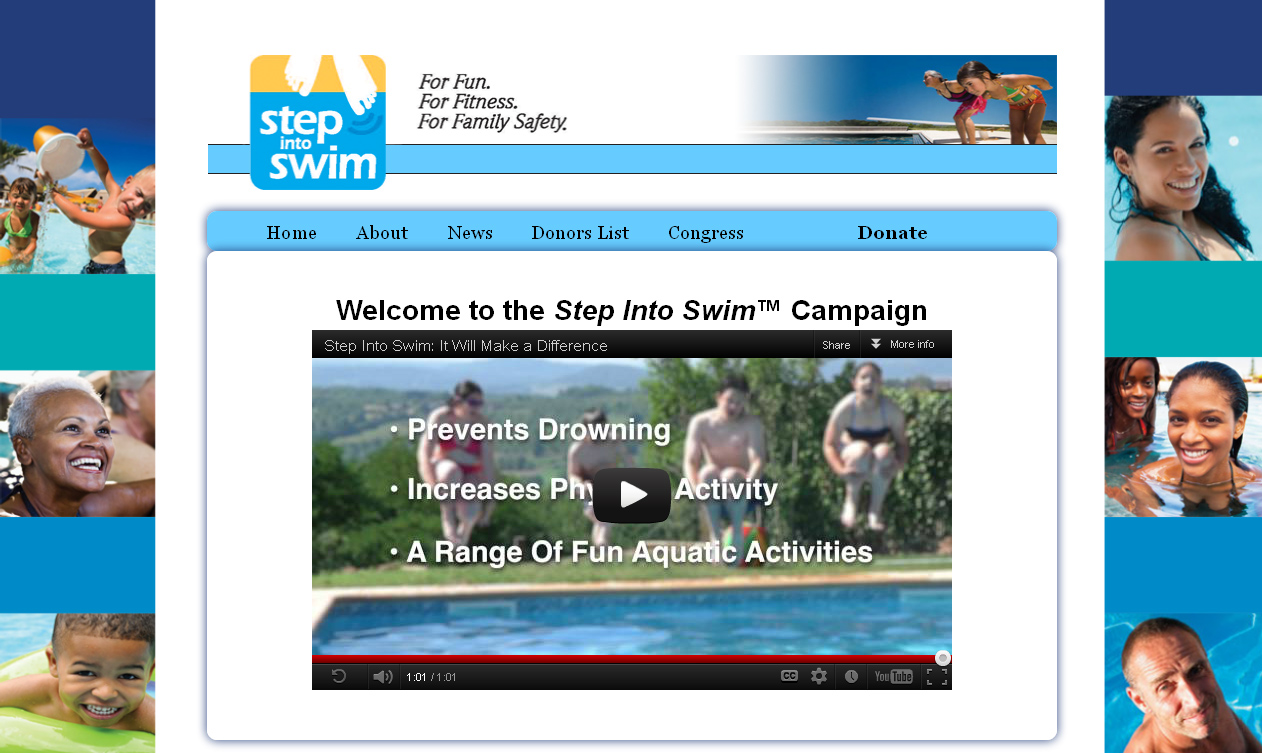 The National Swimming Pool Foundation (NSPF) recently awarded $3,000 to Matt Giovanisci, owner of SwimUniversity.com, for his Step Into Swim™ campaign video.The video, titled Step Into Swim: It Will Make a Difference, illustrates how teaching people to swim is an investment in the next generation. The video draws from the NSPF's white paper, More swimmers will result in a healthier society, fewer drownings, and reduced healthcare costs, which was published in May 2012 and illustrates powerful statistics followed by a simple call to action to donate to the Step Into Swim campaign."The video shows that swimming is a simple solution to prevent drowning and lowering the obesity rate," explains Giovanisci.
According to Giovanisci, the reason for creating the video was twofold.
"The more people who are taught how to swim, the more people I can teach about pool and hot tub care," he added. "And, several years ago, my two-year old cousin almost drowned on top of my family's pool cover. Since then, I have made it a personal mission to promote pool safety.
"When I saw the opportunity to create a video for Step Into Swim, I jumped at the chance to use my video skills to promote a cause that I care about deeply."
"With Matt's creativity, and the strong message, more people will understand that swim lessons are a gift that solves several problems," said NSPF's CEO, Thomas M. Lachocki, PhD. "If we all invest a little, we give a gift that lasts generations."
To watch the video, visit www.stepintoswim.org.