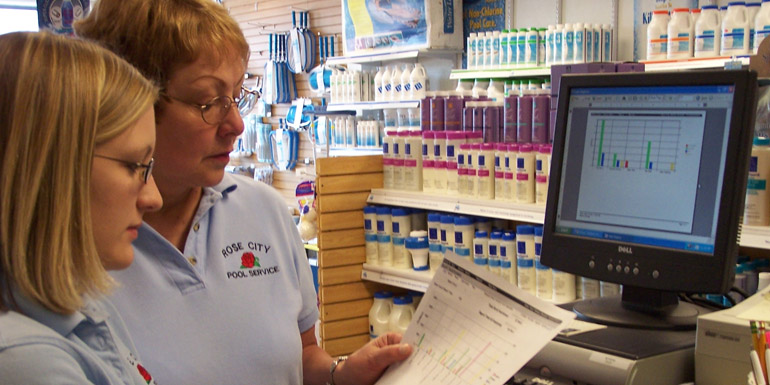 By Christina Braks
Most specialty retailers use some type of business management software. Whether it is a pool and spa, backyard living, or hearth and home business, almost all have a point-of-sale (POS) and/or accounting program. Unfortunately, not all companies have taken the time to find a software program, which integrates all aspects of the business into one place. Owners/operators who have employed this type of software have discovered they can spend less time working 'in' the business and more time developing the business by expanding their product and service offerings.
Time is money
The most effective business management software is one that integrates every department of the organization. This not only creates an environment where key information is immediately available to employees, but it also allows business owners to strategically analyze the company's performance without spending hours sifting through paperwork and compiling data.
Chuck Shabsove at Capital City Appliance and BBQ in Ottawa is a prime example. He owns two stores—one in Ottawa and one in Hamilton—and since investing in an integrated business software program his business has grown exponentially.
"Using an integrated business software program has been a massive time saver for our company," says Shabsove. "We used to sell 1,000 barbeques per season prior to implementing the software. Now we sell 3,000 barbeques per season. Without the software program it would have been impossible to schedule the assemblies and installations, stock parts, etc. The time we saved allowed us to triple our business."
Integrated business software programs save companies an enormous amount of time, which not only allows them to expand, but also enter new markets.
"The software program we use has completely revolutionized and streamlined our business practices," says Rebekah Decker of Spring Dance Hot Tubs Inc., in Jamison, Pa. "Prior to this, we had multiple databases, which required double or even triplicate data entry. Now it's all in one place."
Real time data
Specialty retailers need accurate, up-to-the-minute knowledge of their business operations if they are to succeed in today's retail environment. By compiling all business information into a single database, owners/operators can generate financial reports, sales figures, inventory analyses, and marketing return on investment (ROI). This allows the business owner to quickly identify problems and areas for improvement as well as opportunities for growth or expansion.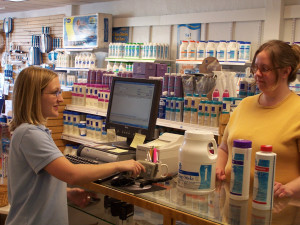 Further, integrated business software helps owners/operators to reduce costs, eliminate confusion, improve the customer experience, empower employees and strengthen the information behind key business decisions.
For example, Vance Neely, owner of Emerald Pool & Patio, which has three retail locations in Eugene and Bend, Ore., says he owes his success to integrated business software.
"We started with an accounting software package," says Neely. "The first program we used was known to be a great program, but when it came time to make daily business decisions it was difficult to extract reports from the system."
However, after Neely switched to a software package that allowed him to run various reports in real time, he was better able to track what was happening in his business at any given time, thus allowing him to make smart business decisions.
"This software guides our ship on a daily basis with quantitative data, not just a gut feeling," he says. "In the 1970s we used to make decisions on 'gut feelings' that were often incorrect. There were always moments in which we would 'freak out' and adjust our plans. Today, you can't afford to operate that way as competition is fierce."
For companies like Spring Dance Hot Tubs, which operates more than one retail store, business management software has assisted greatly in marketing efforts with its large, pre-existing customer base.
"We do a lot of marketing to our current customers for new business," says Decker. "And, to make this easier, we use integrated business software that houses all of our sales and service data in one place, which allows us to really drill down to communicate with our customers.
"For example, it's easy to know who hasn't purchased chemicals lately, who hasn't had a service call, or who has an older model spa. Once we know the target audience, we use direct mail, e-mail, and social media to reach out and bring these people back into our stores."