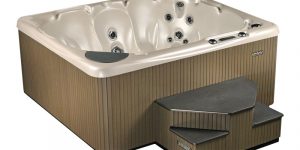 Beachcomber Hot Tubs in Collingwood, Ont., has reached out to the public after three hot tubs were stolen earlier this month.
In a Facebook post, the business explained on the evening of Nov. 3, unknown parties made off with two 540 models and a small two-seat 007 model. The business is offering a reward for information that leads to the return of the stolen hot tubs.
Anyone with information is asked to call their local police detachment or contact Beachcomber Hot Tub locations in Collingwood, Ont., at 705-446-9722 or hottubs@csolve.net or the Barrie location at 705-797-2488 or bcbarrie@csolve.net.