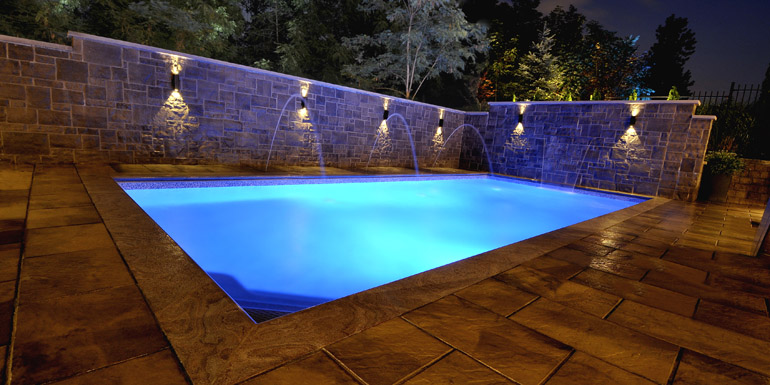 By Connie Sue Centrella
All indicators show optimism for growth in new pool construction this year. Home sales are up; foreclosures are down, and in some markets, home supply is at an all-time low, so the demand is there. Homeowners are ready to invest in additions to their homes, including renovation and new pool construction. Pool contractors must be ready to meet the demand. Customers are looking for new and innovative features that use the latest technologies and are energy efficient. They also want added value. Gone are the days of traditional rectangles and classic roman-end pools; prospective pool buyers are visualizing unique designs while remaining eco-friendly by reducing energy use. Therefore, it is the aquatic industry's responsibility to offer prospective pool owners the best products available in the marketplace, while still being able to remain profitable.
Get smart with technology
Consumers are doing their 'homework' by surfing the Internet for innovative pool equipment. Therefore, in order to achieve maximum profits, it is important to know what the customer has in mind when making the initial sales call.
Getting smart means being able to understand and explain the value of hydraulics such as increasing pipe size to reduce friction loss; offering variable and multi-speed pumps as up-sell items (providing the energy saving potential can be explained to the customer properly); and obtaining pool audits from suppliers and manufacturers to include in sales presentations.
Added value can also mean shifting one's thoughts about pool heating equipment. For instance, gas heating has higher efficiency ratings; however, the customer can be up-sold on the use of heat pumps as a 'proactive collector of solar energy.' For customers who want additional lighting fixtures included in their pool, the use of specialty lighting, such as today's light-emitting diode (LED) equipment, can be used to further impress customers during the sales presentation.
Having a safe, healthy pool environment is also important to every pool owner. With this in mind, another way to enhance profits is by adding a salt chlorine generator into the pool sale. By explaining how this equipment provides a continuous feed of chlorine to the pool and makes water maintenance easier, the customer will appreciate the concern towards providing them a safe and healthy bathing environment. Also, be sure to present safety options, such as alarms and fencing, which provide layers of protection. Do not forget, fencing can also be incorporated into the design as a decorative feature.
During the sales presentation, talk to the homeowner about the features and benefits of each product being added to their pool as the key to gaining a competitive advantage over other pool retailers/builders is knowing more than them and being able to educate the customer.