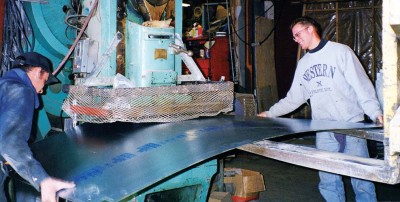 PSM: How was the business started? What is the company's history in the pool industry?
Jewell: Gary Jewell, my father, was a sheet-metal worker by trade. With his experience fabricating precision and specialty metal parts, he, along with a friend and another co-worker, started building pool panels. When Highbury Pools first opened its doors in 1973 there was four people involved. The key personnel were my father, the president/owner, Goldie Simpson, his business partner, and my mother, Cathy. She handled most of the bookwork—especially during the first 15 years. Originally, the company was a retail business and fabricated steel pool walls for its own use and installation. Later, the company stopped performing pool installations and sold its product to the do-it-yourself (DIY) market. It wasn't until approximately 1989 when products were sold to pool installers.
About 10 years ago, when Dan and I took direction of the company, we stopped marketing our products to the general public and sold it exclusively to pool companies and installers. We've also grown our manufacturing capabilities from just pool panels to include liners, stairs, and coping. Thanks to this growth, depending on the season, we employ between 12 and 24 people.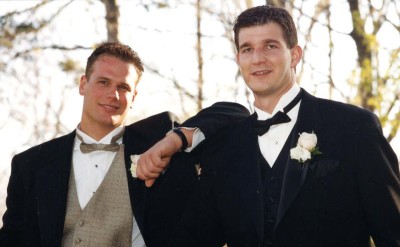 PSM: How has the company grown over the years?
Jewell: Over the years we have grown our manufacturing capabilities to include a variety of products specifically concentrated on inground pool manufacturing and supply. By focusing on inground pools, we have been able to become an industry leader in providing great products to our customers, including inground panels with an encapsulated top rail (2001), seamless liners (2008), 1321-mm (52-in.) onground pool panels (2009, 2011), and an innovative system for measuring pools for vinyl liners (2013). Our best-selling products are the 1067-mm (42-in.) inground pool kits, vinyl liners, and in-wall pool steps.
Currently, we are located in London, Ont., however, the business has moved twice since its inception. This was mostly due to space constraints in our previous facilities. As we expanded the business and our product offerings, we required more manufacturing and warehouse space. Warehousing is crucial to our business as we serve customers coast-to-coast from one location.
PSM: Is the business open year-round?
Jewell: Yes. During the off season, we focus on getting ready for the following year and work on efficiencies within the company to help improve our products, services, and innovations to help set our nationwide dealer network apart from the competition.