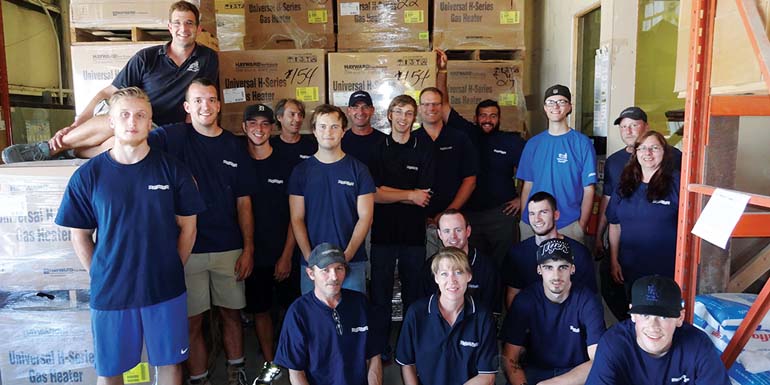 By Jason Cramp
Brian Jewell and Dan Hendriksen, owners of Highbury Pools Ltd., in London, Ont., not only grew up together, but were also groomed for the pool industry at a young age. Best friends since the age of five, both men, now in their 40s, were always at the shop restoring their first cars—Brian's '74 Volkswagen Bug and Dan's '84 Suzuki Samurai. Soon after, Gary Jewell, Brian's father and former owner of the company, offered Dan a wage to work for Highbury. His first job was breaking up the concrete floor in the shop to accommodate a large brake press to fabricate steel pool panels and coping as the market was starting to heat up.
Dan, who has always been considered a son in the Jewell family, apprenticed the steel-pool wall trade under Gary and after graduating from college, he took over operations of Highbury Pool's manufacturing business.
Naturally, Brian also grew up close to the pool industry and helped in the shop as a youth, building panels for his father. Later in life, his education and work experience had been in engineering until 10 years ago, when he too joined Highbury Pools. As Dan had the steel business running successfully, they decided to add a new element to the company—fabricating pool liners.
Pool & Spa Marketing recently sat down with Brian Jewell to discuss how the company has evolved over its 42 years in business and where he sees it heading in the future.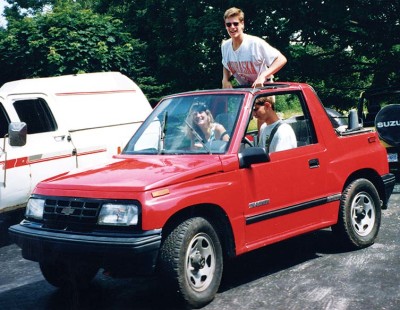 Pool & Spa Marketing: How long have you been with Highbury Pools and what is your position with the company?
Brian Jewell: I joined Highbury in 2003, while Dan started in 1991. Just after I started, Dan and I launched a new company, 'Highbury Products,' which eventually received the original Highbury Pools' name in 2010.
Although Dan and I are involved in all aspects of the business, often changing roles in some cases, Dan primarily oversees the steel shop (panels, stairs, and coping), sales, and product distribution. I primarily manage the liner shop, and other technical aspects and systems through the company. We don't have rigid positions. Everyone here, including Dan and I, jump in as needed, and are all very well-rounded to complement all aspects of the business.
PSM: Describe a typical day for you.
Jewell: A typical day at work usually involves verifying customer orders and working to get them shipped. There are often orders in several of our divisions that need to be shipped together, so a lot of co-ordination is involved. And, of course, in the pool industry, there are always a few last minute rushes that need to be added to some shipments.