Dwarf parrot's feather (Myriophyllum sp.)
Zones: Six to 11.
Exposure: Full sun to part shade.
Planting depth: These plants can be submerged up to 305 mm (12 in.) and are also free-floating. Dwarf parrot's feather may be less vigorous than the larger, nominate variety, but they are just as hardy. Two popular cultivars are available in the red-stemmed variety and a spiny, lance-shaped variety termed 'propium.'
Planting the vegetation
Plants are set in prepared beds that are filled with specific NSP substrate, which should be supplied with meager nutrients and trace elements. Since they need fine soil, the substrate at these places is best covered with 0 to 8 mm (0 to 0.3 in.) or 0 to 16 mm (0 to 0.6 in.) screened gravel, but not deeper than 1 mm (0.04 in.).
Plant life in NSPs play a vital role in creating a healthy environment by ensuring proper water balance, cleanliness, and enjoyment for not only the end-users, but also for micro-organisms and wildlife. The proper use of indigenous plants for the zone and hardiness will allow the waterway to balance with ease.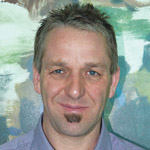 Markus Winkler is the master designer and lead strategist for PoolsByNature, a designer/builder of natural swimming pools (NSPs) in Kelowna, B.C. He has more than 12 years of experience in the field of NSPs. Winkler has an engineering background in electronics and has received extensive education with respect to environmental and aquatic applications. He can be reached via e-mail at poolbynature@gmail.com.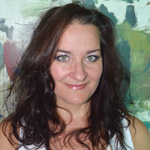 Karen J. Williams is the design analyst for PoolsByNature. She has more than 20 years of experience in environmentally sustainable product strategies and is a member of the design team responsible for the connection between licensee partnerships and end-users while working with the company's master designer.