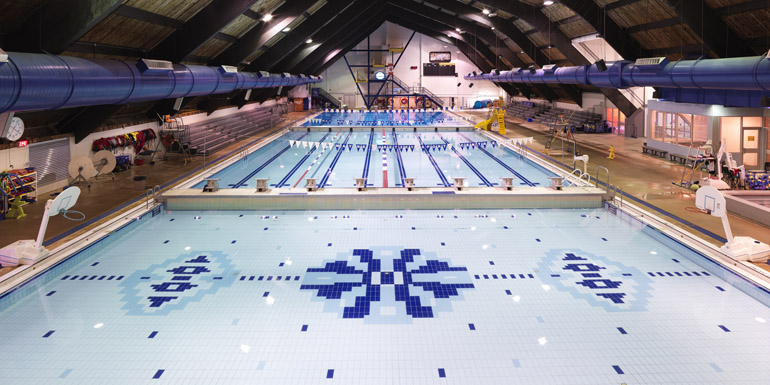 This month marks the 40th anniversary of the 65-m pool at the Wayne Gretzky Sports Centre (WGSC) in Brantford, Ont.
The aquatic facility first opened to the public in 1974 and was known as the Brant Aquatic Centre. In 1982, the same year Wayne Gretzky was named 'Sportsman of the Year' by Sports Illustrated and 'Newsmaker of the Year' by The Canadian Press, the City of Brantford renamed the facility the Wayne Gretzky Sports Centre. In 2013, a $64-million facility renovation included a new 25-m pool and hydrotherapy pool to complement the existing pool. For more on the WGSC renovation, see the December 2013 issue of Pool & Spa Marketing.
The celebration will take place on Nov. 29 from 2 p.m. to 4 p.m. and will feature prizes, games, aquatic demonstrations, balloons, and cupcakes to the first 200 people. The facility will charge 25 cents for swimming, matching 1974 admission prices.