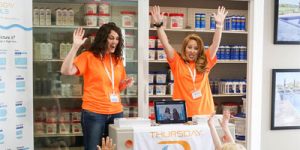 Thursday Pools is offering homeowners and industry professionals free colouring books to promote water safety best practices.
The 10-page book, titled 'Ten Cool Pool Rules for Kids,' is accompanied by a video which reinforces the water safety methods.
Specialty retailers can give away the colouring books as well loop the video on an iPad in their stores to help educate customers. Service professionals can also leave them with clients after a maintenance call.