By Barry Justus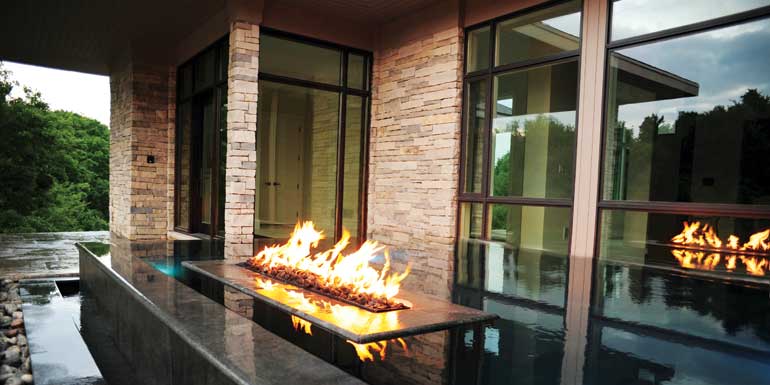 Information, photos, graphics, and designs are not a free for all. Despite this, many pool designers/builders may have experienced some form of theft with respect to their intellectual property. Generally, an original work is automatically protected by copyright the moment it is created. By registering the copyright, a designer/builder will receive a certificate issued by the Canadian Intellectual Property Office that can be used in court as evidence to prove ownership.
Once registered, the copyright exists in Canada during the lifetime of the copyright holder and for 50 years following their death. After which, the work falls into the public domain and anyone can use it. This is true for most work, but there are exceptions.
Despite copyright laws, the Internet can be the Wild West of the design world, especially when it comes to piracy of photos, designs, and content. To be clear, it is not fair or ethical, not to mention, legal, to portray someone else's work as if it were their own.
Photo theft
Unfortunately, photo theft is seemingly common in the pool and spa/hot tub industry, particularly with some companies posting images of projects they did not design or build. A potential giveaway, for example, might be a builder who specializes in vinyl pools posting pictures of tiled pools on their homepage. Another example might be images of pools that do not necessarily match the style of the builder's other projects. That said, it is possible to purchase stock photos of pools and own the copyright, but this practice is misleading.
There is an obvious solution to this problem, however. Companies that have not designed or built a particular project should not post the work on their websites or use it in their promotional and/or marketing materials.
Many in the pool and spa/hot tub industry started their businesses from scratch and have worked hard to perfect their trade. Therefore, those in the industry should not misrepresent their abilities to potential customers by piggybacking off of another company's work.
By searching some of the following websites, pool designers/builders may be able to find out if their intellectual property has, in fact, been stolen:
Google image search (some may be amazed at what they find by simply right-clicking on an image);
www.imgseek.com; and