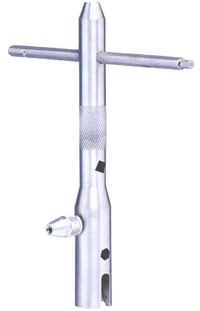 American Granby Inc., will continue to offer contractor-grade pool and spa service tools and accessories from Wingmaster® Plus after acquiring the company in late 2011.
American Granby Inc., (AGI), a supplier of pool and spa products in Liverpool, NY, recently acquired Wingmaster® Plus Inc., which specializes in the design, manufacture and sale of specialty tools and accessories for servicing pools and spas.
All Wingmaster assets have been consolidated with AGI's central distribution facility in Liverpool. The specialty tool and accessory line, which includes anchor and shell extractors, universal keys for jets, nozzle and wall fitting installation and removal, templates stencils and deburring tools, have been sold through AGI since 2004.
According to AGI's website, pool service contractors and dealers can purchase these tools and accessories from any AGI wholesaler in North America. The product line can also be referenced through either www.americangranby.com or www.wingmasterplus.com.