Caring
Turning loyal customers into business advocates is an ongoing process. This is what drives the business as well as motivates its staff on a daily basis. Customer care should be shown at all times. Give loyal customers attention, acknowledge their patronage, and reward them with value.
Further, responding to service concerns in a timely and thoughtful manner is also part of this equation. Although professionalism and customer service brings customers through the door, recognition and relationships is what creates a loyal customer. That said, it is important to make the extra effort to keep these loyal customers engaged to ensure the future of the business.
Some examples include:
Train staff to identify the customer's goals, and what inspires them;
Encourage staff to call the customer by name and ask about their family;
Instill enthusiasm, energy and optimism among staff; and
Ask customers for their e-mail address to periodically reach out to them to ask how they are doing.
Know the business and the customer
It is worth the time to take a good look at the business's customer base. To do this, perform a SWOT analysis—a structured planning method used to evaluate a business's strengths, weaknesses, opportunities, and threats. This method is helpful in assessing why customers buy from one particular retailer or prefer to go elsewhere.
Keep in mind; it costs less to keep a current customer than to find a new one. Therefore, analyze the strengths which satisfy loyal customers and weaknesses to identify areas which may be driving customers away.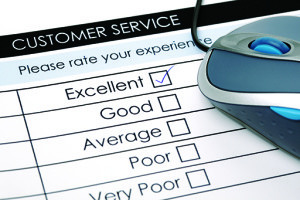 One way this can be done, for example, is performing a brief online survey, early in the spring, requesting input on how to improve customer service. Involving customers gives them a sense of ownership and belonging. It also helps them feel as though they are contributing to the business's success. This approach can be taken one step further by creating a Facebook page where customers can share their experiences. Do not forget the raves and review section on Google as well. Social media provides businesses the opportunity to listen and share, whereby staying connected with customers and showing them the business values their loyalty.
Take time to go over the responses from the survey and assess any weaknesses in customer service. Be sure to shop the competitors as well. What are they doing differently that may threaten the business? Do customers feel they are appreciated when they call or visit the store? What areas of service need improvement? Customers will notice those businesses that identify these weaknesses and make changes to better their retail experience. This gives the retailer a competitive advantage that sets them apart from other businesses and Internet resellers. Essentially, it comes down to the abilities of one company over another.
Customers are loyal to those who share the same values. Implement a strong community spirit; engage customers in the business; and ask them how they can be better served. Create a strong team spirit, and inspire staff to support these same values.
The customer's perception of the business is all that matters as it is the prevailing factor between success and failure.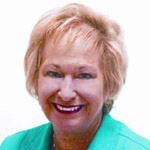 Connie Gibson Centrella, MBA, is a professor and program director for the online Aquatic Engineering Degree Program at Keiser University eCampus. She is also the director of education for Team Horner as well as a sustainability officer, having been certified in the principles of 'green' and sustainable business practices. Centrella, an industry veteran with more than 40 years of experience in the aquatics field, is a five-time recipient of the Evelyn C. Keiser Teaching Excellence Award 'Instructor of Distinction.' She is also a former pool builder with extensive knowledge in pool construction, equipment installation and manufacturing, and a National Swimming Pool Foundation (NSPF) certified pool/spa operator instructor, having trained more than 1,850 pool service technicians, retailers and instructors worldwide in the past 10 years.