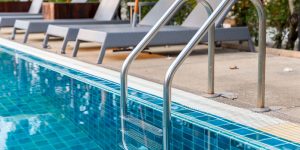 While many outdoor pools opened in Saskatchewan earlier this week, the list does not include those in the City of Regina.
According to Global News Regina, city council decided back in late-April to keep outdoor pools closed until the end of August, but some members are now hoping to see that decision reconsidered.
Councillors Jerry Flagel, Lori Bresciani, and Andrew Stevens introduced a motion to reopen the city's outdoor pools in coordination with the province's reopening phases.
Despite pools being closed, Regina splash pads have been opened.