Tracking the results
To ensure the program is meeting the company's business goals it is important to monitor and check the results frequently to ensure it is working, whereby sales are higher and margins have remained the same. It is also a good idea to compare results before and after the loyalty program was implemented.
"We have found our $7.50 customer credit doesn't actually cost us $7.50, but rather approximately 1.5 per cent of our cost per credit," says Gray. "However, customers still perceive the credit as a value and the program has helped to increase sales from those customers whose purchases had previously started to drop."
Retailers should also take a quick, periodic look at their top 100 customers to see if they are visiting more often, purchasing more since the loyalty program was implemented, in addition to buying the products the retailer is trying to move. Further, for retailers who operate more than one store, with one being in a lower-margin region, the loyalty program should be structured differently for that store to avoid eroding profit margins.
Additional ideas
One way for retailers to maximize their loyalty program is to figure out ways of reminding customers of where they stand and what they can obtain with the points they have earned. For instance, those retailers with the right amount of employee-power should consider e-mailing coupons to their customers, which detail their account information.
Other options such as punch cards—similar to the buy 10 coffees and get one free program—are manual and may help business, but today, most people do not want to carry around a piece of paper. It can become a nuisance and can cause a customer to get upset if they lose their card as there is no way to track what they have purchased. That said, retailers that are more interested in setting up a program that requires the least amount of time and employee interaction should incorporate it into their business software program, whereby making it easier for all employees to promote and use.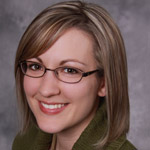 Christina Braks is the vice president of software products for Evosus Business Management Software, a program designed specifically for the pool and spa industry. Braks can be reached via e-mail at cbraks@evosus.com or by visiting www.evosus.com.