Service
All process equipment needs to be maintained and UV is no exception. Typically, each UV chamber will require a regularly scheduled maintenance program consisting of approximately four hours every six months. There are a limited number of expendable components, which will require manual cleaning and/or replacement.
Often, UV is installed in a bypass to allow the system to be serviced while the pool remains open. Unless mandated by health code, a UV system that is out of service for one or two days should not be a concern. Although chloramine levels rise steadily, however, not rapid enough to necessitate closing the pool.
It is highly advised to have a factory-trained technician perform the first few service calls to allow onsite technical service staff to train alongside. The UV lamp and quartz sleeve are relatively fragile and expensive; if a factory technician should break or damage any components during service, the customer will not have to pay for additional parts.
Another benefit to having factory-certified service is to assure proper performance, thus establishing a baseline the customer can expect year after year. Unlike chemical feed systems, which oxidize, UV is nothing more than powerful lamp(s) in a 316-L stainless steel body, and if maintained properly, it will last many years. Some manufacturers also offer extended warranties if service contracts with factory-trained technicians are in place.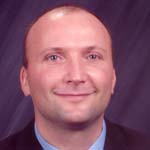 Tom Schaefer is a swimming and leisure specialist with Engineered Treatment Systems, LLC (ETS) in Beaver Dam, Wis. He has been involved with manufacturer sales of medium pressure (MP) UV systems for commercial aquatic facilities for over 10 years. He can be reached via e-mail at tschaefer@ets-uv.com.