Super waterfall features
Grottos and caves can be considered one of the most fun entertainment centres for a pool. These products provide all of the benefits of a waterfall (visual beauty and the calming sound of cascading water), but also add fun and excitement to the pool—especially for children. Sitting within the grotto as water pours over swimmers into the pool can provide endless hours of entertainment. Water misters can also be added to heighten the mystery of the cave, while at the same time making them even more exciting for children.

These products are available in component kits that can be customized to suit a wide range of customers and budget constraints. They also come in a wide-range of colours so these features can co-ordinate with the backyard esthetic.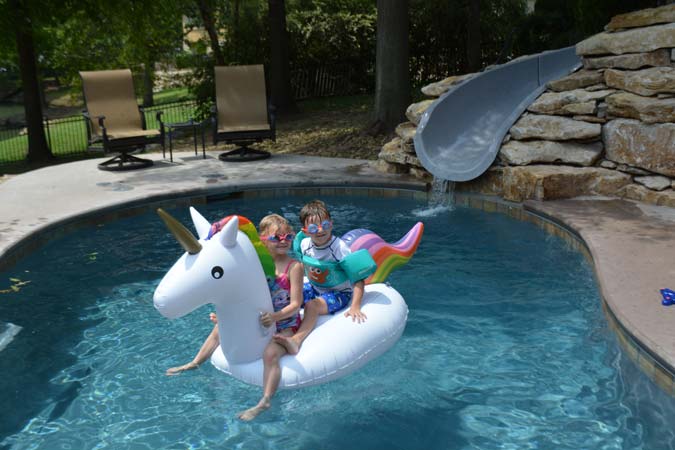 This homeowner specifically wanted a slide for the grandchildren, but did not want a traditional on-deck slide, as it was important this feature not only integrated into the landscape, but also blended with the house.
To do this, Pitezel installed a 3-m (10-ft) slide in an upper patio planter bed that gently meanders into the pool below. The slide is cradled in a mass of colour co-ordinated landscape boulders, which not only complement the house, but also the slide. Rather than adding a waterfall feature down the boulders, the slide provides a relaxing sound of trickling water throughout the day and night.
Designing pool projects with entertainment centres
Much like this homeowner's project, most clients are looking for an esthetically pleasing backyard pool. That said, it is also important to take the time to design a project with entertainment centres that can be added during the initial installation or gradually over time.
Homeowners want to get the most use out of their pool as possible while still having a beautiful backyard. By divvying up the pool into sections, each with a different entertainment function, it helps create a cohesive, colour co-ordinated waterpark-like resort based on the homeowner's needs and budget.
Finally, builders should always explore the many accessories available that can be offered to their clients and never forget to select products for both utility and beauty. Whether adding one, two, three, or four entertainment centres to a pool, builders can earn additional profits on every project by creating their client a co-ordinated backyard resort.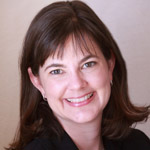 Kathryn Varden is the western regional sales manager for Inter-Fab Inc., in Tucson, Ariz. She has worked with pool builders for 18 years providing them with tips on selling and installing rock water features, landscape slides, rails and diving boards for new construction and renovation projects. Varden has a master's in landscape architecture and bachelors of science in regional development from the University of Arizona. She can be contacted via e-mail at kathryn@inter-fab.com.