By Jason Mitchell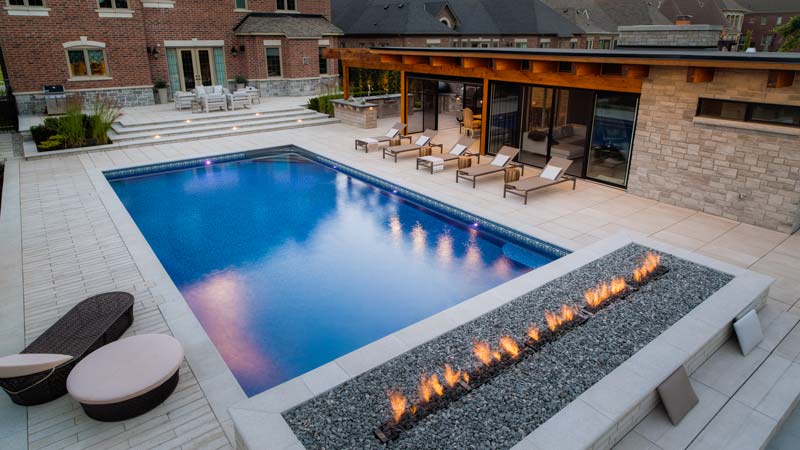 When this author's company (Pool Craft) was initially contacted by a homeowner in King City, Ont., for a pool and landscape project in the fall of 2016, it seemed as though it was going to be a typical installation where the company would be responsible for the entire backyard, including all landscaping, services, and the permit(s). However, it was quickly discovered this project was going to be quite different from others the company has completed in the past.
On this job, Pool Craft was responsible for the pool installation, gas and electrical services to the cabana, and the water feature. The homeowner had pre-arranged to have all of the landscaping and the cabana built by a few other contractors. This was unusual for Pool Craft, as most of their clients contact them because they are a turnkey company capable of handling all aspects of a backyard project, including the design phase.
In this case, however, the homeowner had been in contact with a manufacturer and supplier of concrete paver and masonry products about doing some work in their backyard and was seeking advice on the various landscape items the company offers. This particular hardscape materials supplier offers a wide selection of precast stone products that are appealing to homeowners and landscape contractors alike, so it is common for them to get inquires such as this project.
Feature project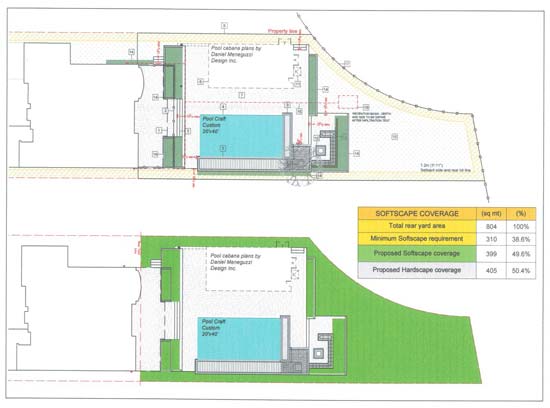 During the homeowner's conversation with the hardscape materials supplier, a representative said he was going to have someone in marketing contact them to discuss the project in more detail. As it turned out, the marketing department was looking to co-ordinate a feature project for the 2017 season where the company could showcase a number of its products, including a some new items it was about to launch. The company was also interested in using this project as a training platform, as the design and its multiple features offered the perfect opportunity.
The author later learned the program was called 'Jobsite Crashers' and was going to be used at the manufacturer's North American trade shows, as well as in its instructional videos and seminars. Despite the different role Pool Craft was going to have, in comparison to its other full-service projects, the author was excited about the opportunity and challenges this venture presented.
Friendly and unfamiliar faces
The first meeting with a potential client can be likened to a job interview. Essentially, the homeowner tries to learn about the pool builder and get a feel for the company, while the pool builder tries to assess the homeowner's needs and style. In certain situations, this process can take a long time, as homeowners do their due diligence interviewing multiple contractors. This meeting, however, was extremely different. The homeowners were familiar with Pool Craft, as the company had installed pools for a number of their friends, so they felt Pool Craft was well-suited for this project.