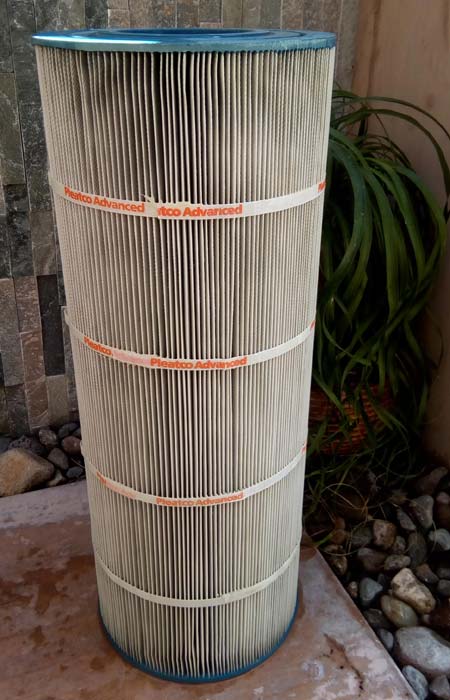 Therefore, the standard is encouraging the use of tighter medias for these same multiple-cartridge filter systems in commercial applications. To capture fine particles found in the test dust specified by the standard, filter manufacturers need to have a tighter filtration fabric, which may result in shorter cycle times and lower dirt holding capacity. This could be a concern to most pool owners and service technicians, as pool cartridges are not single pass filters. Further, customers may not desire a tighter or lower micron filter, as the filters will eventually capture finer particles with the buildup of filter cake.
Customers want better dirt holding capacity and longer cycle times to minimize the amount of cleaning. Servicing a filter could take anywhere from 30 minutes to two hours or longer depending on the method used to clean and service the filter system; therefore, cleaning frequency will affect the end user's experience.
It is understood that reproducing a real-life pool environment in a test lab is not an easy task. The standard calls for the use of a silica-based challenge dust; however, challenging the products with real-world contaminants such as lotions and oils should not be ruled out. In a pool environment, swimmers will apply suntan lotion and/or tanning oil, which form a slick impermeable substance on the surface of the media and compromise filtration. These contaminants should be considered as part of an updated challenge debris to the standard.
The goal for manufacturers is to build a better product, while for consumers it is to buy a better product. To do this, the governing standards organization must go beyond what manufacturers are capable of producing to help qualify a better performing product for end users and, as a result, encourage manufacturers to raise the bar higher for the industry.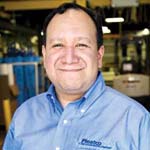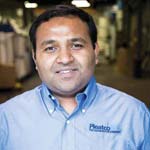 Richard Medina (left) is the senior vice-president of engineering for Pleatco LLC. A 24-year veteran of the industry, Medina has extensive experience in filtration, moulding, product, and process improvements. He can be reached via e-mail at rmedina@pleatco.com.
Abhi Pillai is the director of research and product development for Pleatco LLC. In his seven-year tenure, Pillai is specialized in evaluating filtration fabrics and development of new products at Pleatco. He can be reached via e-mail at apillai@pleatco.com.