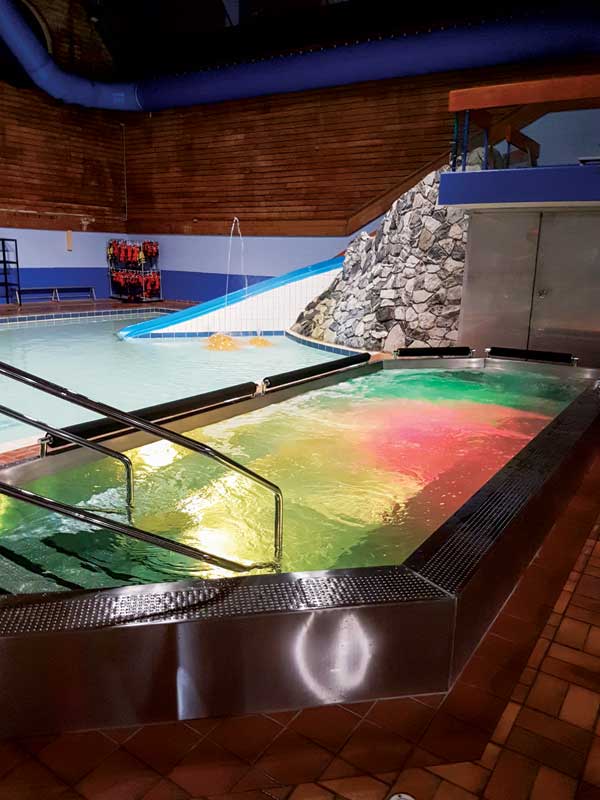 As an aquatic facility owner or operator whose pool has seen better days, one may reflect on how many people enjoyed the pool, whether relaxing after a busy day at work or simply trying to get into shape with a regular aquatic workout. At the time, when the installation was new, one's primary concern was to ensure bathers enjoyed their experience and returned on a regular basis.
Over the years, however, new concerns may have started to arise: regular, expensive maintenance requirements, cleaning hazardous mould, repairing loose tiles with sharp edges, re-grouting, resurfacing, repairing cracks, fixing leaks, etc. Suddenly, the pool that once brought immense joy presents itself as a money-draining pit. As a facility owner, one finds themselves with three options:
Renovate the existing pool;
Demolish the pool and build a new one from the foundation; or
Build a new pool on top of the existing one.
For the Earl Mah Aquatic Centre in Prince Rupert, B.C., the third option was the most feasible. After more than
36 years of regular use, the whirlpool at the facility required renovation as the leaks were beyond repair. The centre commissioned Berndorf Bäderbau, a European stainless steel pool installer that has completed more than 8000 pool projects (with each consisting up to five pools), across the globe, for the job.
Originally opened on March 6, 1982, the facility is dedicated to Earl Mah, a lifetime member of the community of Prince Rupert. The first Chinese-Canadian born in Prince Rupert, he was a well-respected volunteer, businessman, and city alderman.
Why stainless steel?
Stainless steel can be used to build a pool of any shape and size, from small projects like cooling plunge pools, residential and hotel pools, and whirlpools to large aquatic centres and public pool complexes.
Note: Pools with skimmers or overflow gutters can be used for fresh or saltwater, ocean water, and even for water from the Dead Sea. However, for these types of pools, titanium is used instead of stainless steel.