In terms of placement, most builders recommend during the design stage that the pool be placed at the farthest edge of the property, to help make the backyard look as big as possible. This also allows the design to accommodate spas, firepits, and seating areas, which makes the configuration more functional—especially in the winter months when the pool might be closed.
Smaller pools leave room for spas or hot tubs
Incorporating a smaller pool into the design gives the builder the opportunity to suggest including a spa in the backyard. This can be very attractive to homeowners looking to enjoy their outdoor living space year-round. For areas with colder winters, pools are usually closed, while spas or hot tubs can remain open. Most builders agree when they design the outdoor living space, it makes the most sense to put the spa or hot tub closer to the house, so the client does not have to go too far from their back door. Branco says he has also been installing many fibreglass spas because they match the look of the pool, and are built into and flush with the patio, giving the space a more finished look.
Smaller pools are great for exercise
Some active consumers are looking to get more fitness benefits from their pools. As a result, they have been asking builders about including lap pools in their backyards. Much of this demand is coming from those who are between 50 and 70 years old. However, many of these clients are also empty nesters with smaller backyards. Due to this constraint, it is rarely possible to install a true lap pool, as it would take up too much space and become costly to heat and maintain. As an alternative, builders are offering to install swim jet systems on smaller pools, to provide the same exercise benefits of lap pools at a fraction of the space and cost.
Branco says requests for exercise swim jets have increased in the last few years. They are an ideal option for clients looking to add an exercise feature to their smaller pools. Many older, active adults are being told they should swim for rehabilitation or to vary their exercise routines, since swimming is not as stressful on the body. The system also includes a built-in light-emitting diode light (LED), giving the pool an added selling feature.
It is important for builders to know these exercise jets must have their own dedicated pumps, separate from the rest of the pool equipment. In most pump applications, there can be at least one 45-degree angle from the pool pump to the pump house. But, in the case of the jet system, the pump will need to be less than 7.6 m (25 ft) from the pool's edge, so the pressure to the jets is not compromised.
Smaller pools are lighter on the wallet
Savvy builders are also informing their clients of the cost and energy benefits of these compact pools, in addition to their lower price point. Their smaller heating systems, along with their simpler and smaller filters and pumps, make these models more energy efficient and cost effective. These pools are also easier to landscape around, which will help reduce the expense of hiring a landscaper.
Smaller pools help builders maximize their installation schedules
Fibreglass pools are quickly becoming the pool of choice, especially for busy pool builders or service professionals who want to start installing pools. With smaller fibreglass pools readily available to builders, it is easy for them to take on more with just a small crew and an excavator. The quick installation of these smaller pools will have clients ready to swim faster and allow builders to add more jobs to their schedules.
Conclusion
The growing demand for functionality has inspired clients to make the most of their outdoor living spaces. Incorporating a smaller pool into the design will allow builders and homeowners to maximize on space and budget, as well as include other must-have features—regardless of the size of the backyard.
Author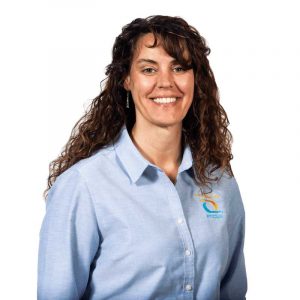 Annie Brock has helped independent pool dealers grow and thrive for more than 27 years. Her pool industry experience includes positions in retail merchandising, design, and executive management. Brock is currently the director of business development for Thursday Pools, where she helps existing dealers achieve their growth goals, while also onboarding new independent dealers. She can be reached at a.brock@thursdaypools.com