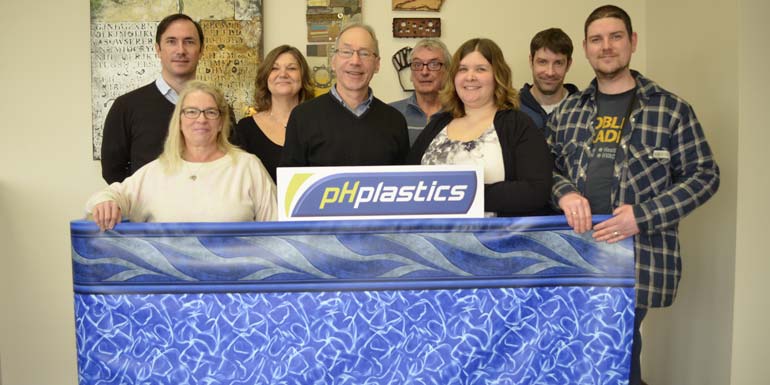 Haogenplast Ltd., and Pixiu Solutions Inc., has entered a manufacturing and distribution partnership to distribute vinyl products in North America that are currently being produced by Haogenplast Ltd., in Israel.
The joint venture will operate under the name pH plastics inc., and will be based in Brantford, Ont. It combines the manufacturing capabilities of Haogenplast Ltd., and the distribution and market knowledge from Pixiu Solutions Inc. Both companies own 50 per cent of the new company.
"We are excited to join forces with the Pixiu Solutions team to introduce pH plastics inc., to North America," says Oren Zveda, CEO Haogenplast Ltd. "We believe in constant development of technical and decorative solutions for our customers, continuous investment in new and sophisticated production capabilities. We are thrilled to have the opportunity to bring our products and experience to the North American market."
The product lines will include pool liner film, reinforced pool liner, roofing membrane, containment membrane, water reservoir, and flooring and lamination foils for windows and doors (indoor and outdoor). The products will be sold exclusively through pH plastics inc., with distribution centres in Canada and the United States.
"This joint venture is a great match as it combines an excellent product line with experience and knowledge of the North American market," said Pixiu Solutions vice-president Jean Rablat. "Haogenplast has been developing and manufacturing vinyl products for the past 65 years and we are excited to make them available to the North American market."