By Ted Lawrence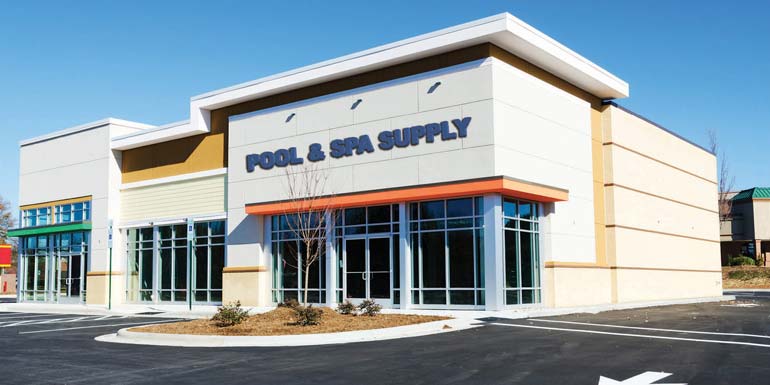 Pool and hot tub retailers are unique; just like people, every business has its own style and personality. However, when most business owners compare their stores to their competition they always tend to forget about all of the unique qualities they have to offer. This uniqueness, or impressions, is the driving force behind consumers returning to the same store time and again. That said, this article will discuss what retailers can do to leave more lasting impressions and control their customers in-store experience.
Retailers do not need to make radical changes in their store all the time. Instead, small changes here and there can add up to create a 'total customer experience' that will help keep them coming back for more. Creating these 'impressions' has a lasting effect. Each time a consumer visits a store they leave with a good or bad impression. The idea here, obviously, is to ensure they leave with a great impression, which gives them a reason to keep coming back and remain loyal to the brand.
Gone in 60 seconds
The first 60 seconds after a customer exits their vehicle is the most critical. This is when consumers are the most judgmental as they are looking for signs as to whether they should or should not do business with the retailer. If a customer has ever said, "Buying from you just felt right," it means staff and the business were firing on all cylinders and, as a result, left a lasting impression. This is also a good signifier the customer feels right doing business with that particular retailer.
The hotel and hospitality industry, for example, is one that realizes the importance of first impressions. It starts the moment the customer steps out of their vehicle. In this case, there is typically someone there to open the client's car door, take out their luggage, and hold open the door to the hotel. Upon entering, there is a fresh inviting scent in the air that is relaxing, and background music is soft, soothing, yet hip. Further, friendly front desk staff welcome clients to the property and explain everything that is included with the stay. Sometimes (depending on the location) the client is provided a snack, infused water, or even a glass of champagne. In most cases, the client is thinking "Wow." By doing this, the hotel does not give the client the opportunity to be critical; instead they set the tone of what they are about to experience. With a few modifications, a pool and hot tub retail store should be no different. What the hotel industry has done is create numerous impression points throughout the customer's stay. Further, the client is willing to pay for this additional level of service.
Keep in mind, the guest does have the option to go to the 'Budget Inn' down the street and get none of these perks for less.