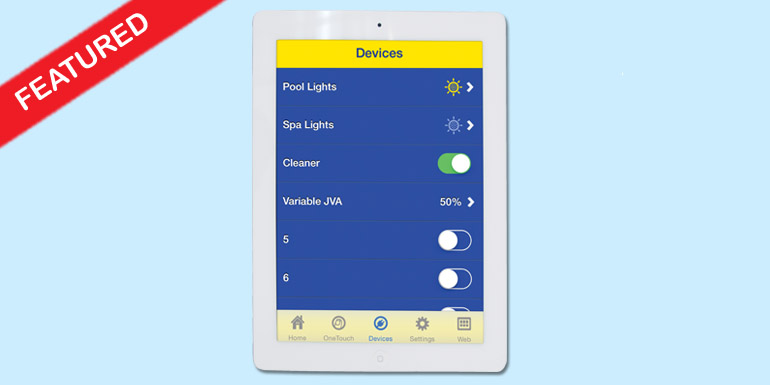 Zodiac® has launched the Jandy® Pro Series Smart JVA board for its Jandy Valve Actuator (JVA) to allow incremental variable valve positioning using standard JVAs. Users can now adjust valve position incrementally and electronically through their AquaLink® RS OneTouchTM, AquaLink RS Touch, or iAquaLinkTM and iAquaLink 2.0 interfaces. Adjustments are made in real time to increase/decrease the valve position in 5% increments for applications such as waterfalls and vanishing edge pools. For more information, please check with your local sales representative or call Zodiac Pool Systems Canada, Inc. at 1-888-647-4004.
Product information was provided by the advertiser.
Kenilworth Media Inc. cannot assume responsibility for errors of relevance, fact or omission.
The publisher does not endorse any products featured in this article.