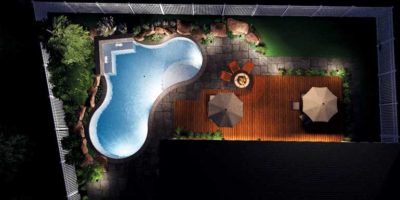 Beyond CAD: Interactive 3D design presentations
For residential and commercial clients, outdoor living projects featuring pools, spas, and landscaping renovations typically require a sizeable investment of both time and money. Whether the proposed project is an upgrade to an existing space, a new installation, or a full renovation, it is rare for a client not to worry about the project's budget or the contractor's ability to deliver what was agreed upon.
After CAD became popular, software specifically created for pool builders and landscape designers introduced a new feature: Interactive 3D presentations.
Unlike perspective drawings or even 3D renderings, interactive 3D presentations take advantage of the same groundbreaking ideas those artists like Catmull had discovered decades earlier. By incorporating sound, light effects, and animation it allows designers to take clients on a tour of the proposed outdoor living space. This immersive experience serves to engage clients more intimately with the design, which helps create a sense of ownership to a proposal.
For designers
From early sketches to finalized construction plans, 3D design software offers designers an opportunity to reveal pool and landscaping plans in a format clients readily understand. Precisely realistic, to-scale 3D software features help designers reduce the risk of misunderstandings and deliver the project their client wants, while taking advantage of centuries-old proven artistic tools and modern technological advances.
For builders
The precision and accuracy afforded by professional design software serves as a useful safeguard against any potential miscommunication. Three-dimensional images not only help clients understand plans, but also serve as valuable references for the entire team. Along with the finalized plans, which modern software allows users to print with legends, labels, and measurements, the 3D views help make sure the team delivers the promised results to the client's satisfaction.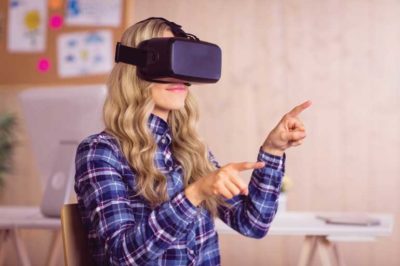 For clients
Like viewers of 3D chalk drawings, and those early astounded moviegoers, clients respond more passionately to realistic 3D renderings. Incorporating familiar elements in a design, like the client's house, favourite personal items, and even the family dog, help designers showcase the plans for the new backyard space. Walking a client through an interactive design fully immerses them in the details, while also helping to connect them emotionally to their future outdoor space and realize why the proposed design is ideal for their needs.
The future of 3D design
Even the most intricate 3D designs are still created, edited, and viewed on 2D screens. Further, the most immersive 3D experiences that designers can offer their clients still involve flat screens.
Today, more than 50 years after Sutherland's program gave designers the ability to interact directly with the computer, and more than 15 years after 3D pool designs became possible, innovators in 3D software are seeking ways to create an even more immersive design experience.
Visionaries such as Elon Musk, noting 3D objects are still created using 2D tools, suggest the future of 3D design is itself in 3D.
Experimental controls are being developed that allow designers to interface directly with 3D models, manipulating them with hand gestures rather than 
a keyboard, mouse, or tablet.
Perhaps, in the near future, it will be possible for pool and landscape designers to create far more immersive presentations. Moving beyond the visual and auditory elements commonly used today, future presentations in virtual reality—complete with haptic feedback—might soon be possible. These designs would appeal to all five senses, and 3D objects could be modified and explored directly with hand gestures, bringing forward the next wave of 3D design that will inspire and motivate clients.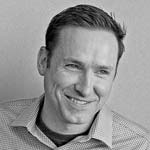 Noah Nehlich is the founder of Structure Studios. As the creator of Pool Studio Pool Design Software, he 
is into everything 3-D. With more than 16 years' experience building the design software pool and landscape designers commonly use today, Nehlich's goal is to improve lives through 3-D experiences. He can be reached via e-mail at noah@structurestudios.com.