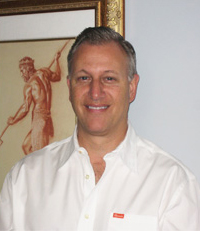 Neptune-Benson, a manufacturer of aquatic filtration systems in Coventry, R.I., has acquired Engineered Treatment Systems LLC (ETS), which offers ultraviolet (UV) equipment for the aquatic leisure industry.
The acquisition follows Neptune-Benson's purchase of Lawson Aquatics earlier this year (PSM Online January 12, 2012) and furthers the company's progress towards its growth objectives.
"ETS is the perfect addition to our growing organization," said Neptune-Benson's CEO, Barry Gertz. "Their reputation in the aquatics industry and experience in the industrial and municipal arenas opens up even more growth opportunities for our filtration systems."
While both companies will look for further opportunities to share resources, ETS will continue to operate out of its new headquarters in Beaver Dam, Wis.
John McClean, ETS president, said the acquisition is the next step in the company's progression and provides them with expanded resources for research and development, and further technical expertise.
"ETS is now positioned for further growth through accelerated product development and a number of other strategic initiatives that have been identified with Neptune-Benson," added McClean. "The management team at ETS will remain to best facilitate a seamless transition and go-forward operations of the company."