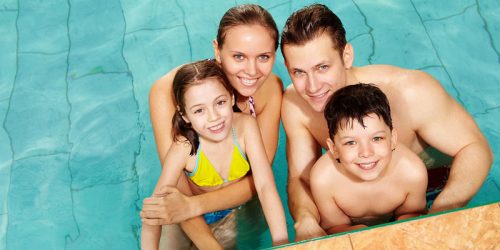 Allstate Canada and the Quebec Lifesaving Society have partnered to raise awareness about pool and water safety.
Together, they are offering the following water safety and accident prevention tips:
Assign a supervisor in aquatic facilities who is responsible for bathers at all times and is easily identifiable.
Supervisors should not be distracted while on duty and they should be quick to react as necessary.
Keep water inaccessible when not in use, technicians should follow safety guidelines and use fencing in pools. Limit and control access to wading pools.
Inexperienced swimmers should wear lifejackets.
Swim with a partner. There is safety in numbers regardless of skill level or age.
Learn to swim. Enroll your children in swimming lessons so they can gain confidence and have a better understanding of the dangers and risks associated with water. In addition, there are swimming classes for all ages.
The Quebec Lifesaving Society offers more water safety advice on its website www.societedesauvetage.org and pool safety guidelines at www.perfectswimming.com.